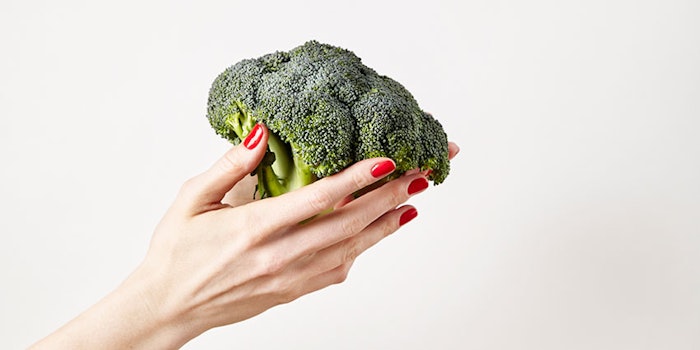 Broccoli is often seen on a dinner plate; Botanic Innovations hopes to bring the vegetable to more personal care ingredient lists as well, with its Broccoli Seed Oil (INCI: Brassica Oleracea Italica (Broccoli) Seed Oil), a mild silicone alternative that can be used across applications.
The natural, nongreasy oil is comprised of over 45% erucic acid (omega 9) in order to enhance hair's shine while helping to moisturize and tame flyaways and frizz in coarser hair. The oil also contains high levels of betacarotene, retinol, vitamin E tocopherols and carotenoids; the fatty acids included help to stabilize formulations.
For use in hair care—including conditioners—along with lip balms and topical creams and lotions, the emollient oil can be used to impart nourishing, calming, soothing and moisturizing benefits. 
Sustainably grown and harvested in North America, the ingredient is non-GMO and is reportedly 100% natural for a clean label. The company warns that the ingredient has a distinct odor, but that it can be avoided through the use of natural masking or fragrance ingredients, such as cranberry or carrot seed oil.
Broccoli Seed Oil was presented at NYSCC Suppliers' Day, held in New York May 7-8, 2019. There, Botanic Innovations also showed its other seed oils, including antioxidative Organic Black Cumin Seed Oil (INCI: Not Available).