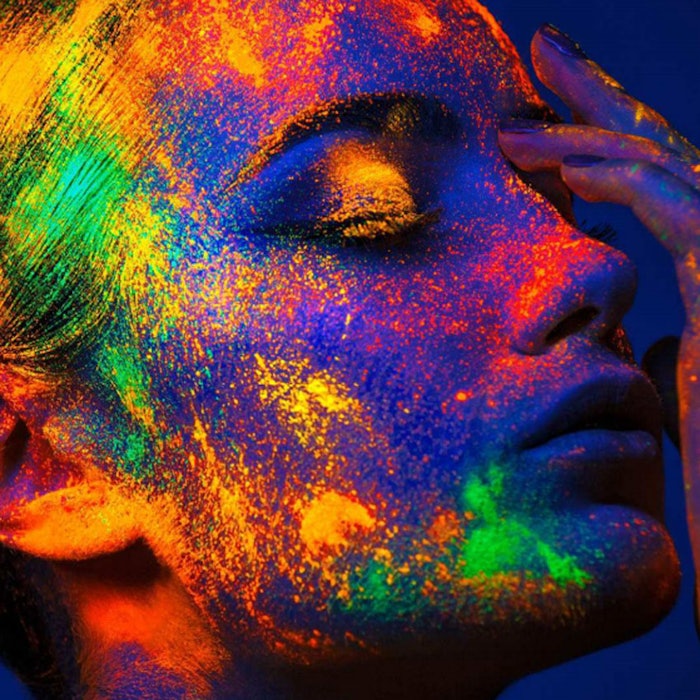 French cosmetics ingredient company Codif is out to disrupt the industry's R&D space with its latest innovations, to be presented at in-cosmetics global in Amsterdam.
'Skin'trinsic Defenses
First, forget what you've learned about the stratum corneum; it's not the outermost component of skin. While it may be the outer layer of the epidermis, an innate biofilm actually covers it, and this hydrolipidic film (HLF) is what hosts skin's microbiota. Codif took a closer look at the HLF to find answers for preserving this "homemade" protection system. 
Its solution? Wakapamp (INCI: Caprylic/Capric Triglyceride (and) Undaria Pinnatifida (Wakame) Extract), an oily concentrate of the organic seaweed wakame or mekabu. According to the company, the ingredient helps to reconstitute the HLF of the skin by promoting the synthesis of its main components—i.e., epidermal lipids and sebum—and surface water.
In vivo studies in volunteers having dry facial skin and a related perception of discomfort revealed that 0.1% of the ingredient helped dry skin to recover suppleness with an increase of up to 33% after two weeks of use. Experience Wakapamp in lip and anti-aging formulas at the in-cosmetics Make-up Bar.
In relation, Codif created two nutrient blends to help promote microbiota homeostasis:
Actibiome PE (INCI: Water (aqua) (and) Seawater (and) Glycerin (and) Laminaria Digitata Extract (and) Chlorella Vulgaris Extract (and) Saccharide Isomerate (and) Phenoxyethanol (and) Ethylhexylglycerin; and
Actibiome GPA (INCI: Glycerin (and) Water (aqua) (and) Seawater (and) Laminaria Digitata Extract (and) Chlorella Vulgaris Extract (and) Saccharide Isomerate (and) Phenethylalcohol.
These ingredients were tested at 1% for one week in a group of stressed volunteers and reportedly reversed the dysbalance induced by stress on the skin's microbiota print and diversity. Furthermore, in skin previously impacted by microbiota dysbiosis, presenting with redness, a 65% reduction in skin redness was achieved.
Anti-pollution Add-on
The company also looked to hair's outermost layer of defense—the cuticle—and identified how the larger anti-pollution movement for skin might benefit hair.
The cuticle is exposed to mechanical and chemical stress daily, including particulate matter, free radicals and other chemicals. So, to to maintain hair health, the cuticle must be kept intact. This means removing materials that stick to the cuticle and penetrate the fiber, eventually causing damage.
According to Codif, most shampoos are not sufficient to remove these entities. As such, the company created Capiguard (INCI: Not Available), a depolymerized marine carrageenan developed using a unique process: HydroThermolysis ACcelerated (HTAC) by supercritical CO2. This HTAC technology is a green process that can depolymerize molecules without using solvents or enzymes, so it does not create waste.
The Capiguard product is based on carrageenan extracted from the red algae Furcellaria lumbricalis. The resulting polysaccharide acts at the surface of the cuticle to protect and repair it.
Interestingly, the product can be added to existing shampoos to impart anti-pollution properties, enabling them to remove up to 95% of particulate matter. The ingredient also protects against carbonylation induced by UVA and pollution, and repairs and smooths the cuticle with use.