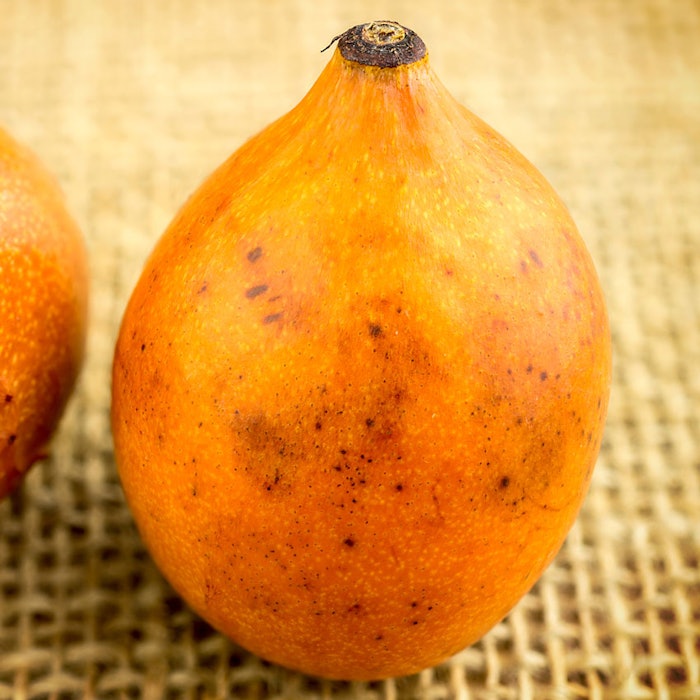 Skin and hair are constantly subjected to insults from both extrinsic and intrinsic sources. This realization is especially underscored by the recent emphasis in anti-pollution protection.
These insults can lead to damage in the form of wrinkles, hyperpigmentation, enlarged pores, hair bleaching, split ends and more. According to P&G inventors, while several personal care products have been launched to improve the health and appearance of skin and hair, there is a continuing need for products and methods to address these conditions.
In a new patent application, a potential source for novel bioactives to address these conditions is described: achachariu.
Achachariu bioactive for personal care
WIPO Patent Application WO/2017/100110
Publication date: June 15, 2017
Assignee: The Procter & Gamble Company
According to this patent disclosure, achachariu (Garcinia humilis) is widely distributed in the region of Santa Cruz, Bolivia. The achachariu fruit has been used in Bolivian folk medicine for healing, digestive and laxative properties. In Brazil, achachariu is known as "achacha" and is used to treat rheumatism, inflammation, pain and gastric disorders. Here, P&G inventors consider its application for anti-inflammatory, antioxidant, anti-aging and/or anti-protein loss properties.
The achachariu ingredient may be in the form of a serum fraction and/or an extract for topical use on skin and/or hair. Further, the bioactive compositions may be free or substantially free of undersired benzophenones and/or protein, which pose potential irritant reactions.