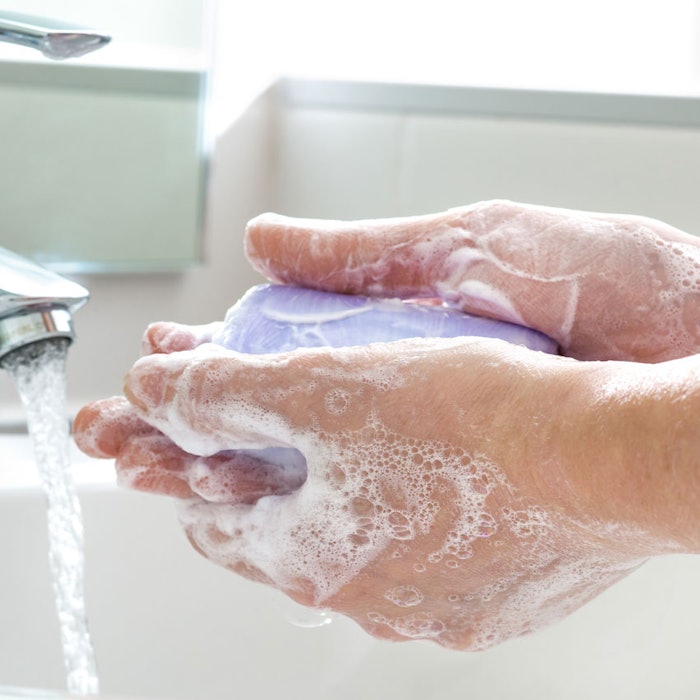 Triclosan historically has been used as the antimicrobial agent in soaps. However, the European Union and some U.S. states have begun banning triclosan-based products. This is due to the U.S. Food and Drug Administration (FDA) identifiying triclosan as having adverse health effects.
In fact, beginning in 2016, the group required manufacturers to provide more safety data on the use of triclosan. As the FDA continues its examination of triclosan, further limitations or prohibitions are possible. An alternative is therefore warranted.
This was the focus of a new patent from the company Hydromer Inc., which has developed antimicrobial soaps based on the ingredient carvacrol. This material can be derived from plants such as oregano. The company announced this invention will be the foundation of its introduction into personal care products. 
Antimicrobial soaps containing carvacrol
U.S. Pat 9,474,701-B2
Publication date: Jan. 310, 2017
Assignee: Hydromer Inc.
According to this patent, both a antimicrobial liquid soap and alcohol-free hand sanitizer were designed based on carvacrol. This enables a "triclosan-free" claim.
"We believe that Hydromer products offer consumers...a viable alternative to the current product offerings of soaps with triclosan and alcohol-based hand sanitizers," said Eric Becktel, product manager for personal care, at Hydromer, Inc. 
"We are excited to have our innovation in this area recognized by the issuance of this patent. We will use this patented technology and other formulations to launch an array of natural triclosan-free products that fill a void in the current marketplace for soaps and sanitizers. We expect to share more about our products and sales offerings with the organic and natural marketplace in the upcoming weeks."