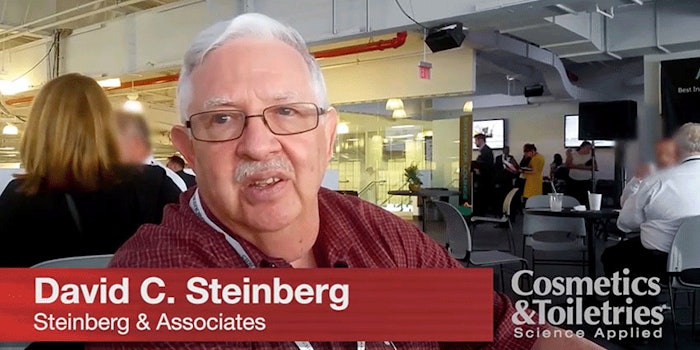 In this first of seven videos, David C. Steinberg, of Steinberg & Associates, spoke to C&T during in-cosmetics North America about the FDA triclosan ruling, the industry's options and triclosan's history—which is rooted in the heart of the preservative debate. [Also see Video 2, Video 3, Video 4, Video 5, Video 6 and Video 7.]
Video correction: "I had the dates wrong on the agreement between the FDA and the group demanding action.The correct date was in 2013," writes Steinberg, who clarified as follows.
• In 2010, the Natural Resources Defense Council filed a complaint against the FDA (and HHS) for not issuing a Final Monograph for products containing triclosan.
• This was settled in a consent decree of 11/21/13.
• The FDA agreed to a timetable for the completion of the Final Monograph for Healthcare Antiseptic washes and hand rubs with triclosan.