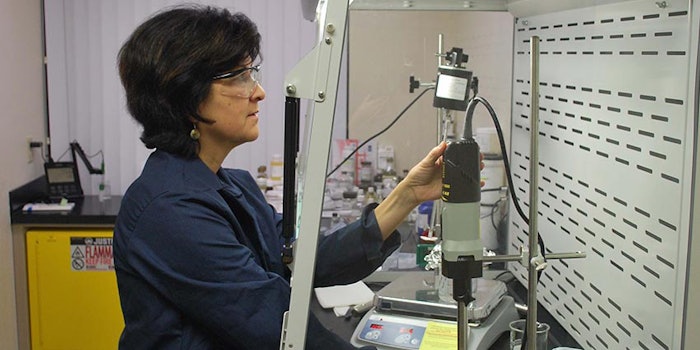 Natural Plants Products
Natural Plant Products, Inc. (NPP), has completed construction of a cosmetics applications lab in order to continue creating and researching guide formulations for the skin care industry. The 125-square-foot lab is located at the company's Salem, Oregon headquarters.
NPP built the plant to help shorten the gap between harvested oil and end-product development of its natural botanical oils and extracts from USA-based co-op member farms. Among its products are Meadowfoam Seed Oil and its upcoming Daikon Seed Extract, both of which will be used to develop specially-textured formulations to potentially be used in K-beauty products. NPP brought in Joan Kappes, a contract formulator of Kappes Consulting, to create formulations in the new lab.
Dressed for Success
The lab is equipped with an industrial hood, hot plate and homogenizer, deionized water system, oven, freezer and dishwasher. NPP hopes the work done in the lab will increase product sales and accelerate potential in a market that compresses product development cycles.
"By preparing and testing guide formulations ourselves we are hoping to tangibly help formulators get their own products to market that much faster," said Mike Martinez, NPP CEO.