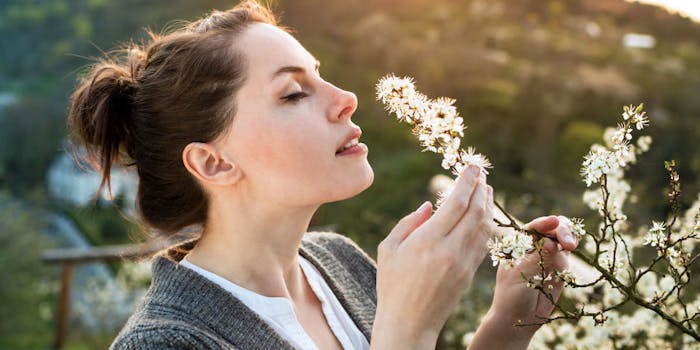 In today's beauty industry, claims such as sustainable and natural are increasingly expected in new product launches. Meanwhile, the naturals segment shows no sign of slowing down, given consumer interest in personal health and wellness. So, how can formulators keep up?
This month's Cosmetics & Toiletries Supplier Forum answers just that. Industry experts weighed in on the importance of sustainable practices and approaches to creating formulations that leave a smaller ecological footprint; following are their responses.
Marni Dexter, Applications Manager, Beauty Formulations—Croda Inc.
Formulating with sustainable ingredients has become priority in the personal care industry due to many driving factors. The world-population growth, combined with an increase in carbon emissions, is influencing consumers' needs; companies must evolve to create new opportunities and contribute to a more sustainable world for all.
As a result, there is a growing demand for bio-based content to mitigate against carbon emissions in supply chains and businesses need to start operating in an accountable and transparent way.
Petro-based ingredients, however, are extremely difficult to replace since they are very efficacious and provide desirable sensorial benefits. As a solution to this growing global issue, Croda has introduced its ECO range of 100% bio-based and renewable surfactants using ethylene oxide derived from biomass. This change in feedstock creates a major step change in sustainability with little impact to the manufacturer. These new surfactants exhibit identical performance to those that are petro-based and can, therefore, be added to formulations with no impact on their efficacy but a significant impact on their sustainability profile.
Some of Croda's iconic materials, including Brijs (INCI: Varied Ethoxylated Alcohols) and Tweens (INCI: Varied Polysorbates) can now be used to boost the bio-based content of formulations and performance, so that aesthetics and stability do not need to be sacrificed when developing a more sustainable formula. Often, formulators need to increase the number of ingredients, specifically emulsifiers, when trying to formulate a natural product. By using the HLB system, these bio-based, nonionic emulsifiers can be used to minimize ingredients and simplify formulations, making them more appealing to consumers searching for sustainable beauty products.
A sustainable petroleum-based glycol alternative, Zemea propanediol (INCI: Propanediol) is a natural, bio-based option for formulators who desire a multifunctional ingredient that delivers high performance in a variety of consumer applications. Zemea propanediol functions well as an emollient; humectant; effective carrier of active ingredients; preservative-booster; solubilizer; solvent; or as a sensorial enhancer. Additionally, Zemea is sustainably sourced and reduces greenhouse gas emissions by 40% versus petroleum alternatives, helping companies fulfill their sustainability goals without compromising product quality.
Oral care formulators continue to pursue new ingredients that produce good-tasting, alcohol-free mouthwash. With the removal of alcohol, a greater burden is placed on the solubilizer within the formulation to achieve clarity of the flavors and antiseptic agents in water. Alcohol's multiple functions including dissolving flavors and antiseptic agents, preservative properties, a freshening oral sensation, and helps mask the sensation of the flavor and antiseptic agents. Consequently, popular solubilizers have an unpleasant taste when used at higher concentrations and exhibit localized gelling when added to water, thus creating a challenge for formulators to create an appealing, good-tasting mouthwash.
The addition of Zemea to the formulation eliminates localized gelling that is characteristically exhibited by typical solubilizers when added to water first. Best practice is to blend Zemea propanediol, insoluble flavors and antiseptic agents and a solubilizer prior to the addition of water. The resulting mixture immediately clears in water with minimal agitation. Zemea can help achieve an alcohol-free mouthwash with reduced levels of solubilizer needed to incorporate flavors and antiseptic agents. However, without the addition of 1,3 propanediol, the level of solubilizer needed to achieve clarity can increases by four to five times, thus resulting in a poor-tasting product with a bitter, soapy aftertaste.
Gina Guiliano, Application Technology Chemist, Personal Care; and
Prerna Chatterjee, Marketing Manager, Sustainability, Home and Personal Care—BASF
Can we have safe formulations with superior performance? At BASF, we absolutely believe we can, and that is the mission we have with our Clean Beauty concept.
Clean beauty encompasses both natural and synthetic ingredients, making "safety" the top criteria for ingredient selection, without compromising performance of the formulation. The clean concept excludes some ingredients such as phthalates, parabens, sulfates, PEGs, silicones, BHT and BHA. At BASF, we understand that it is our responsibility to be transparent and offer a portfolio of clean alternatives such as Cetiol Ultimate and Cegesoft Peel.
The ultimate emollient choice when formulating sustainable and clean products is Cetiol Ultimate (INCI: Undecane (and) Tridecane). Cetiol Ultimate is recommended as an alternative to cyclic, volatile silicones. Not only is it eco-friendly and biodegradable, it has performance benefits comparable to cyclomethicone in the areas of skin feel, coverage, pigment wetting and hair luster. It is naturally sourced and derived from 100% renewable feedstocks, making it ideal for natural and clean formulation concepts across all applications. Natural certifications include Cosmos/Ecocert and the NPA (Natural Product Association) Seal. This emollient is a volatile hydrocarbon that provides fresh, light and dry sensory benefits. It is high-spreading and fast-absorbing, which results in a smooth afterfeel.
Another must-have ingredient when developing sustainable and clean rinse-off products is Cegesoft Peel (INCI: Glycol Distearate). Cegesoft Peel is an eco-friendly exfoliant for the skin: it contain no microplastics and is a suitable replacement for nondegradable microbeads. This wax-based material is readily biodegradable and is 70% derived from renewable feedstocks. Certifications include EU Ecolabel and Nordic Ecolabel. The ingredient's smooth and spherical shape is ideal for gentle and mild products, while providing a luxurious peeling experience. This exfoliant is easily suspended in the presence of xanthan gum or acrylates-based suspending agents.
For additional information about the BASF's product portfolio, please visit us at www.carecreations.basf.com.
Cindy Yu, Product Development Marketing, Global Beauty & Home; and
Ashraf Hossain, Business Scientist—Ingredion
In today's beauty aisle, consumers are paying more attention to product labels and actively seeking ingredients they feel can contribute to their overall wellness. As a result, talc-based beauty and personal care products have been under consumer scrutiny and even led to legal battles concerning its safety, especially in baby care products.
Talc is a commonly used mineral in various applications such as, baby/body powder, soap, deodorant, creams/lotions and color cosmetics. One of the key benefits of talc is moisture and oil absorbency. However with the growing consumer safety concerns, there has been momentum to replace talc across many personal care segments. According to Innova data, there has been a significant drop in the number of global product launches containing talc in the last year. Research shows that in 2017, there were 825 beauty and personal care global product launches containing talc; the number in 2018 was less than half. With the increasing attention to ingredient labels, this industry is looking for consumer-friendly alternatives that are effective and natural-based.
To fulfill this need, Ingredion offers Farmal CS 3757 sensory polymer (INCI: Zea Mays (Corn) Starch) which can be used as an alternative to talc in topical powders, color cosmetics, dry shampoo, lotions/creams and bar soaps. This native starch can offer unique benefits such as oil and moisture absorbency in the final product and upon application. Farmal CS 3757 can mitigate perceivable tackiness and oiliness while leaving the skin feeling silky, soft and smooth. Our high quality, low-microbial Farmal CS 3757 sensory polymer can be added in granular form upon cooling, which makes it convenient for formulators to tweak the final product for desired sensory. It is gentle on the skin; provides a soft, mattifying effect; and can be a direct replacement option for talc.
Richard Giles, Ph.D., R&D Manager for Personal Care—Nouryon
Over the last few years, microplastics have emerged as a global concern with non-biodegradable materials accumulating in the oceans principally through automotive tire dust, synthetic fabrics and shoes, spills and dumping, but also with a minor yet measurable contribution from the personal care industry. Recently, nongovernmental organizations have been pushing for broader definitions of what constitutes a microplastic, including questioning the role of the soluble polymers in the environment.
Perhaps it is because of this that we are seeing a move away from materials often confused with microplastics. This is most apparent in highly eco-conscious markets, e.g., Germany, where we see the emergence of claims such as microplastic-free and, more recently, acrylates-free, as the consumer-goods industry seeks to distance themselves from this controversy.
As a reaction to this, Nouryon is seeing a resurgence of the biopolymer alternatives to the workhorse synthetic polymers. In rheology modification, the starches Structure Solanace (INCI: Potato Starch Modified) and Structure XL (INCI: Hydroxypropyl Starch Phosphate) can be combined to mimic the ever-popular Acrylates/C10-30 Alkyl Acrylate Crosspolymer and Carbomer. These products evolve the user experience from lightweight lotion with Structure Solanace to rich cream with Structure XL. Addition of other biopolymers to the mix such as Amaze XT (INCI: Dehydroxanthan Gum) further allows the formulator to create a wide range of engaging and novel textures.
The removal of true microplastics, such as nylon particles and certain SPF boosters, is also creating space in the market for starches like our Dry-Flo Elite BN (INCI: Aluminum Starch Octenylsuccinate (and) Boron Nitride) and the original Dry-Flo PC (INCI: Aluminum Starch Octenylsuccinate) for soft-focus in color cosmetics and skin creams and SPF boosting in sunscreens, respectively. 
Future Forums
To participate in a future Supplier Forum, contact Cosmetics & Toiletries assistant editor Brooke Schleehauf at bschleeh­­auf@​allured.​com. Upcoming topics will cover:
New Approaches to Anti-pollution (March)
New Concepts in Sun Care (April)
Microbiome Care and Protection (May)
Hair Repair on New Fronts (June)
Making Naturals Functional (July)