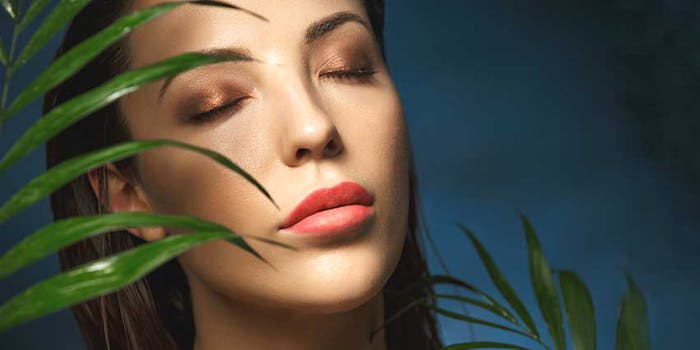 In the past decade, the naturals segment not only arrived on the scene, but proved to be a major growth category in its own right—a recent report predicted a 9.5% CAGR into 2025—as consumers focus more on their health and wellness. The necessary raw materials, ingredients and manufacturing processes these products require, however, often come at a cost.
For this installment of the Cosmetics & Toiletries Supplier Roundtable, we challenged industry experts on how to "go green and remain in the black"—aka, how to create these in-demand natural formulations while remaining solvent; below are their responses.

Kyle Huston, Product Marketing Manager, Genomatica
Fundamentally, there are two ways for manufacturers to increase their profitability when formulating personal care products: decrease the cost of raw materials or increase the price of end products.
In recent years, increased consumer demand for green products has caused the natural personal care market to mature at a rapid pace. However, this growth has created a very competitive marketplace, making it more difficult for formulators to raise prices and reduce costs.
To overcome such challenges, formulators must find new ways to differentiate their natural products and add value to command a premium price, and today's most successful personal care companies are doing just that. 
Research indicates the next premium segment for personal care is sustainability. In a 2015 Nielson study of more than 30,000 people in 60 countries, 66% of global respondents said they are willing to pay more for sustainable goods; up from 55% in 2014 (and 50% in 2013). In the valuable millennial demographic, that number moved up to 73%; up from half in 2014.
This data shows that sustainability has gone from a nice-to-have to a must-have attribute for most of the developed world. For formulators, this means the sustainability segment has grown to a point that not only differentiates it from natural products market, but provides a value that commands a premium price.
This trend makes sustainably produced ingredients, especially those made from biotech fermentation, particularly appealing to manufacturers because they will not contribute to deforestation—a concern often associated with ingredients derived from coconut and palm.
Genomatica's natural butylene glycol, Brontide (INCI: Butylene Glycol), is just one example of an ingredient that can help personal care manufacturers create natural, premium products that meet today's sustainability standards. To learn more, visit www.brontidebg.com.    
Shawn Brown, Application Lab Manager, and Toussaint Jordan, Technical Marketing Leader North America, Gattefossé
In the current climate of the cosmetics industry, more consumers are embracing the minimalist concept. Millennials, in particular, want to use fewer products with fewer ingredients that have less of an impact on the environment. They want all of this while also maintaining the functionality of the product and not breaking the bank.
Our most recent natural wax butter emulsifier, Emulium Mellifera MB (INCI: Polyglyceryl-6 Distearate (and) Jojoba Esters (and) Polyglyceryl-3 Beeswax (and) Cetyl Alcohol), is an ideal fit for developing cost-effective formulations, while being conscious of the environment. Emulium Mellifera MB is a natural, PEG-free, nonionic emulsifier that showcases high flexibility. It allows formulators to create a variety of textures from light sprayable lotions to high viscosity butters.
This emulsifier provides a light residual film on the skin, has the ability to adapt to different climates, and also allows for the incorporation of fewer materials in a formulation by providing skin benefits. It is clinically proven to deliver immediate and prolonged soothing while improving skin's appearance. Recent studies also show this ingredient prevents airborne pollutants from penetrating into the skin.
Emulfree CBG MB (INCI: Isostearyl Alcohol (and) Butylene Glycol Cocoate (and) Ethylcellulose) is a PEG- and surfactant-free o/w stabilizer that allows chemists to create cold process formulas with lower oil phases, to be more cost-effective. The unique bi-gel structure created by the three components of Emulfree CBG MB helps to stabilize the oil phase, leading to a particle size similar to traditional emulsions. Formulations across a wide range of applications from sprays to creams can be developed and each one has a characteristic freshness and quick break upon application.
The therapeutic value of a plant extract lies in its holistic balance of components, which Bio-Botanica captures using our Biochelated extraction technique. This cold extraction process, which omits toxic or harsh chemicals, enables us to capture a holistically balanced extract. We now employ the same holistic principles to our balanced botanical authentication; traditionally, phytochemical authentication involves the analysis of one or a few components.
Our holistic authentication expands upon tradition to capture the entire phytochemical spectrum of a plant. We obtain a botanical fingerprint using state-of-the-art LC/MS-MS, along with other proprietary analytical techniques. Advanced chemometric approaches, which can detect minor deviations from the natural balance, analyze the data. The result of our holistic authentication is a botanical product that is as close to nature as possible. We only use non-toxic solvents like water and alcohol, and our cold extraction process minimizes energy use and emissions. 
Furthermore, we partner with solvent suppliers like Genomatica (Brontide, described above) and Dupont Tate & Lyle (DT&L) (Zemea, a natural and sustainable glycol, propanediol) to provide customers with natural solvents for our natural extracts. For example, DT&L's manufacturing process of Zemea has greenhouse emissions that are about 56% less than petroleum-based propanediol and 42% less than propylene glycol; its non-renewable energy use is about 42% less than petroleum based propanediol and 38% less than propylene glycol. Similarly, Genomatica uses natural sugars and a biocatalyst, plus water for their manufacturing, with minimal emissions and carbon footprint.
These are all low-carbon-footprint and sustainable products that are environmentally friendly in all aspects. As a manufacturer of extracts, we control our processes and our impact to the environment, while servicing our customers by providing them "green" and sustainable products for their formulations.
At Jojoba Desert, we manufacture the best and purest quality of jojoba. Our raw material is 100% derived from Simmondsia chinensis (jojoba) seed, and the final oil product is guaranteed pesticide-free (PFP), with low use of herbicides, a low carbon footprint and low greenhouse gas emissions (GHG). Production is local on the Hatzerim kibbutz and implements social equity practices, as the kibbutz has held a collective economy since the October 6,1946.
Sustainability is in our roots. Our sustainable farming practices include:
Natural resource management by using reclaimed water through drip irrigation technology on non-arable land;
Waste management by reusing jojoba pulp as animal feed; and
Biodiversity protection by maintaining "wild type" jojoba plantations in Israel's Negev desert.
Development of new formulations for the market is guided by sustainability principles:
We choose only natural, non-GMO ingredients and always have preferred using local producers.
No preservatives are added, since jojoba oil has biostatic characteristics.
For our formulations, not only do we choose to integrate ingredients from local farmers, but we also ensure their indoor cultivation/biotechnology processes utilize LED light. We know that big changes toward eco-efficiency start with small steps.
Vincenzo Paolo Maria Rialdi, Managing and Technical Director, Vevy Europe
Green and sustainable projects must be approached through the lens of the Industrial Ecology criteria.
Industrial Ecology is the study of the productive, environmental and sociocultural frameworks, based on an interdisciplinary approach, for the planning and the management of efficient and eco-sustainable production systems; this consists of Green Chemistry (chemical transformations) and Green Engineering (process engineering and installation), according to codified sets of principles.
Vevy Europe deals with all of its projects by strictly following these criteria in order to offer safe, effective, stable and sustainable ingredients, which enables to move forward in a consistent way along the sustainability chain.
By way of example, Skyline—in its two models: Skyline-F (INCI: C10-18 Triglycerides (and) Polyisoprene (and) Acetylated Glycol Stearate (and) Glycine Soja (Soybean) Oil (and) Lecithin) and Skyline-P (INCI: Acetylated Glycol Stearate (and) C10-18 Triglycerides (and) Polyisoprene (and) Glycine Soja (Soybean) Oil (and) Lecithin)—is a high-performance dispersing agent capable of producing homogeneous dispersions without the formation of conglomerates or solid blocks, for makeup and skin care formulations.
Skyline demonstrates a powerful dispersing capacity: it is able to disperse insoluble matter up to four times more than common dispersing agents. It also is easy to use; it works by simply stirring the components at room temperature without any milling and under relevant working and cleaning times, saving energy. Predispersions can be stocked as well, as they do not turn rancid or separate under oxidation.
Vevy Europe offers many other ingredients supporting a green approach; another example is Lipogelag (INCI: C10-18 Triglycerides (and) Polyisoprene (and) Silica), a ready-to-use thickening and gelling agent for oils of different nature. It is capable of forming transparent gels just by stirring at room temperature.
Visit www.vevy.com or contact communication@vevy.com for further suggestions.
Future Roundtables
To participate in a future Supplier Roundtable, contact Cosmetics & Toiletries assistant editor Brooke Schleehauf at bschleehauf@allured.com. Upcoming topics will cover:
Proxy Formulating: Using Alternative Ingredients (September)
Formulating Multifunctional Products (October)
Hitting the Rheology Bullseye (November)