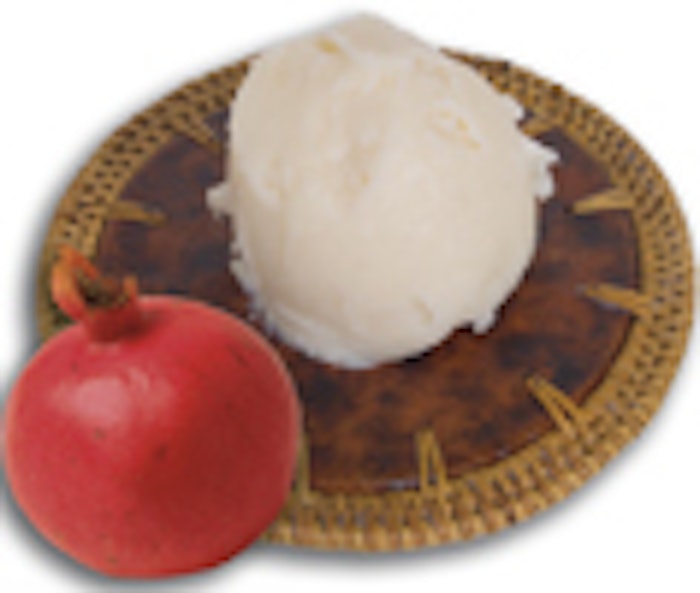 Biochemica International is introducing antioxidant-rich, NOP-certified organic, fruit butters. The Organic Fruit Butters contain lyophilized (freeze dried), organic, whole fruits that are combined with the company's blend of other US Department of Agriculture NOP Organic Ingredients to form a luxurious, soft and spreadable version of the fruit in anhydrous form.
According to the company, formulators will now be able to add the nutrient and antioxidant-rich attributes of some of the highest-ranking oxygen radical absorption capacity (ORAC) fruits such as acai, pomegranate, cranberry, blueberry and black currant to their formulas in a new and innovative way.
The butters not only offer a high level of moisturization, but will aid in cellular regeneration and free radical scavenging. The vitamin C content in these fruit butters will also aid in the reduction of wrinkles and fine lines by supplying the skin with the nutrients needed to increase collagen synthesis.