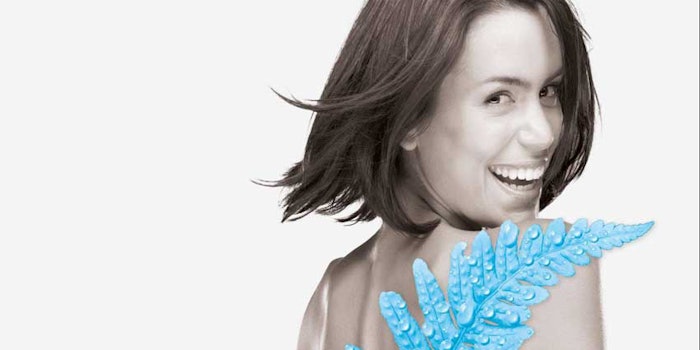 Rahn AG
Rahn AG has released updated study results in skin and hair for two of its moisturizing actives: Hydractin-LMF (Propanediol (and) Water (Aqua) (and) Polypodium Vulgare Rhizome Extract (and) Cetraria Islandica (Iceland Moos) Thallus Extract (and) Sphagnum Magellanicum Extract (and) Citric Acid) and Aquarich (INCI: Glycerin (and) Water (Aqua) (and) Avena Strigosa Seed Extract (and) Lecithin (and) Potassium Sorbate (and) Citric Acid).
Related: Rahn Updates Liftonin-Xpert with an 'Eco' Version
The Hydractin-LMF ingredient contains three moisturizing actives that are forest-derived: the lichen Cetraria islandica; the fern Polypodium vulgare; and the moss Sphagnum magellanicum. The active has been shown to stimulate skin's natural moisturizing factor (NMF) production. In addition, it reportedly forms a water-binding layer on skin's surface that, in the latest study, was shown in vivo to provide long-lasting hydration from rinse-off product applications.
In addition, inspired by moisture-retaining entities in black oats and the biomimetic properties of lecithin, Aquarich has previously been shown to act as a "hairchitect" to "re-design" the structure of the hair. Updated ex vivo studies revealed that treatment with the ingredient increases hair gloss and reportedly strengthens the hair from within by enhancing its tensile strength.