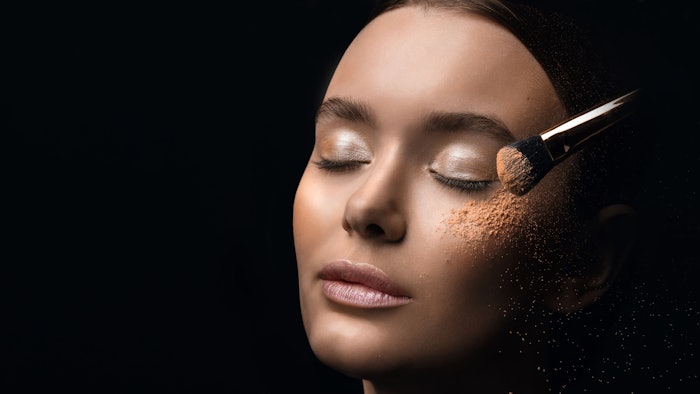 Eckart has announced Syncrystal Soft Ivory (INCI: Not Provided), an effect pigment for a natural, radiant look in cosmetic applications as a part of the company's Syncrystal pigment range of warm earth tones based on synthetic fluorphlogopite.
Per the company, the pigment offers a silky shimmer that gives formulations the currently trendy glow. The apricot hue adapts to virtually any skin tone for a warm appearance. Applications include liquid makeup, creams, lotions and more. 
Related: Pigments: The Secret of Colored Products
Christine Schilling, head of technical service cosmetics at Eckart, commented: "This [pigment] provides an excellent skin feel, an intense chroma and a significantly higher degree of purity than natural mica-based pigments."