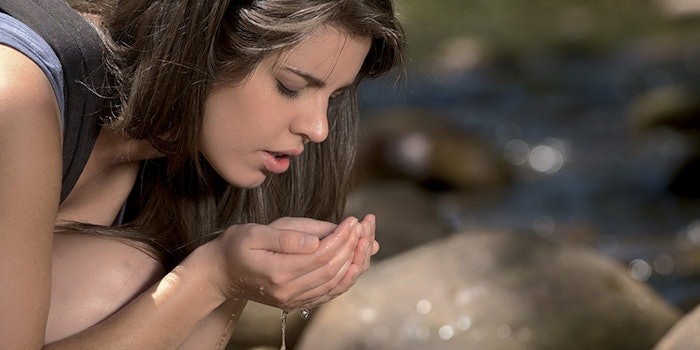 To read this article in its entirety, click through to the February 2020 digital magazine.
The personal care industry has been dedicated to greener processes—sustainability, biodegradation, cradle to grave lifecycle analysis and the principles of green chemistry—for many years. Lately, a new focus has turned to water usage and new product development must consider water savings as a key attribute. This is not merely a marketing trend but rather a serious industry response to a well-documented global issue.
Water scarcity affects more than 40% of the world's people. There are critical problems with both the quantity and quality of much of the planet's water supply. Clean drinking water and access to proper sanitation are two major concerns. According to Water.org, 844 million people live without access to safe water and 2.3 billion people lack access to modern sanitation.1
Virtually all multinational companies in the personal care and household sector have water-conserving programs and approach the issue in a variety of ways. For example, Unilever has a Water Smart program in place2 that uses a specific anti-foam moleculea to reduce the amount of water needed for laundering by up to half, by breaking down soap suds more quickly.
Also, P&G notes,3 "The average person spends eight minutes in the shower, using more than 70 liters of water." As such, the company proposes consumers use shampoo plus conditioner formulations and modern, efficient shower heads as two ways to reduce water consumption.
The present paper describes a raw material chemistry focused on key attributes of glutamate and alaninate surfactants. These surfactants have been shown to be safe, offer high performance and are known for their green, sustainable and readily biodegradable properties—and they have now been found to consume less water during use than conventional surfactants. Described herein is a protocol developed to quantitatively measure the water savings these amino acid-based surfactants offer to hair, skin and body cleansing applications.
The head size of the glutamate surfactant explains its properties. It can be either a monosodium salt or disodium salt, and the effective head area changes with pH.
Properties: Glutamate and Alaninate Surfactants
Glutamates are alaninates are amino acid-based surfactants, useful for most cleansing products. The basic structure of an amino acid is shown in Figure 1, whereby alkyl groups attach to the nitrogen to form the surfactant molecules shown in Figure 2 (glutamate) and Figure 3 (alaninate). Lauryl and cocoyl groups are the most common alkyl chains and have similar properties.
A summary of the comparative properties of glutamate and alaninate surfactants relative to select conventional surfactants in terms of feedstocks, impurities and solvents used in production is provided in Table 1. A thorough analysis of green surfactants was previously conducted by Wu;4 extensive studies examined micellization, viscosity and rheology, and foaming.
The present work examines the water-saving benefits of alkyl glutamates and alkyl alaninates due to their previously identified performance, effects on surfactant absorption in the skin (described next), and commercial viability. Specifically, disodium cocoyl/lauroyl glutamate and monosodium cocoyl/lauroyl alaninate are available with different percents solids and salt content. The glutamates change from monosodium to disodium form with a change of pH. While the performance of the cocoyl and lauroyl alkyl chains are similar, the cocoyl form is considered to be greener.
Reducing Surfactant Absorption in Skin
In 2000, Sugár and Schmucker5 reported the presence of residual SLES on the skin of 100 European panelists after bath product use, noting measurable amounts of surfactant remaining even after five days. However, the addition of sodium cocoyl glutamate significantly reduced the amount of SLES on the skin at rates directly proportional to the ingredient levels of addition to a fixed percentage of SLES.
The head size of the glutamate surfactant is a significant factor in explaining its properties. Since an alkyl glutamate can be either a monosodium salt or disodium salt, the effective head...

Continue reading in your February 2020 digital magazine...