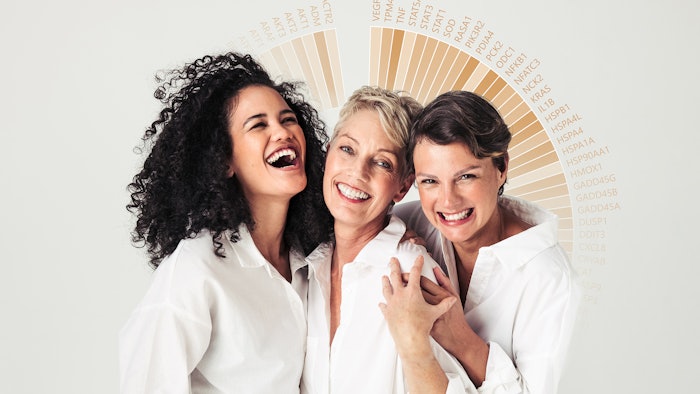 Silab has announced Revilience (INCI: Sphingomonas Ferment Extract), a natural active ingredient for skin lacking vitality. Available in an aqueous solution, it is easy to formulate and complies with biodiversity regulations.
The company developed a biotechnological process of controlled nitrogen deficiency applied to Sphingomonas panaciterrae, which doubled its EPS production compared with a non-deficient process, per Silab. Coupled with a specific enzymatic hydrolysis, this approach resulted in an active ingredient composed of oligosphinganes of interest, capable of improving the metabolism of skin lacking vitality.
Related: Silab Wins EcoVadis Platinum Status
Silab established the gene mapping of skins subjected to nutritional deficiency (growth factor depletion) or physiological deficiency (aging) in a modeling study. These two deficiency conditions revealed a common degradation of epidermal cell metabolism and protection mechanisms, per the company.
By reactivating these biological pathways in deficient skin, Revilience restores the skin's "vitality signature," per the company. Cellular metabolism is thus stimulated, and the quality of the cutaneous barrier reinforced.