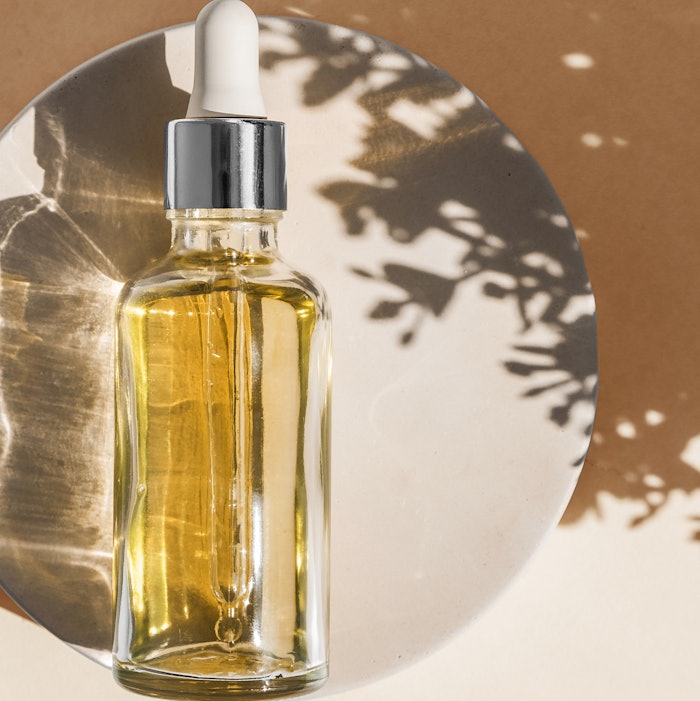 Microphyt has announced PhycoAge (INCI: Caprylic/Capric Triglycerides (and) Phaeodactylum Tricornutum Extract (and) Tocopherol), a cosmetic bioactive ingredient that utilizes microalgae and Phaeodactylum tricornutum for anti-aging effects.
Based on sustainable technology, PhycoAge is an oil-based longevity concentrate designed for people over 50 that targets the deeper layers of skin and regulates cell communication between the hypodermis and dermis by the NF-κB pathway.
Related: Trending: Upcycled Cosmetics, Circular Beauty
The ingredient acts in three ways by fighting inflammaging, reshaping skin by activating the synthesis of the extra-cellular matrix, increasing firmness and elasticity and by stimulating the skin's natural hyaluronic acid synthesis..