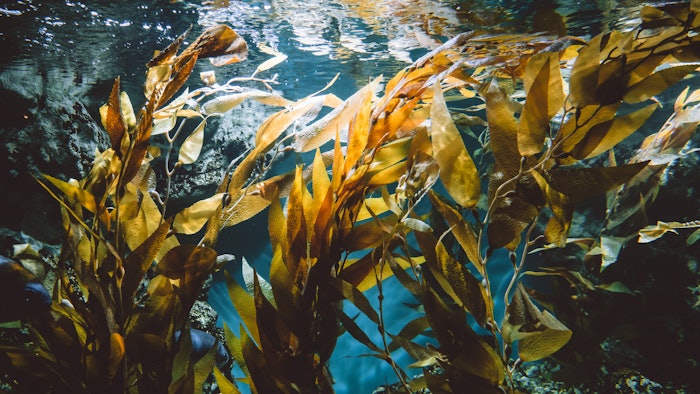 Oceanium has developed Ocean Actives Fucoidan (INCI: Not Provided), a fucose-rich sulphated polysaccharide, high-purity marine bioactive ingredient derived from sustainably farmed seaweed which restores, calms and protects all skin types.
Key benefits of the ingredient include immediate and long-term moisturization, pigment reduction and brightening, a reduction in redness and enhancement of the skin barrier, per the company.
Ocean Actives Fucoidan is water soluble and non-odorous, allowing for application in a range of delivery systems and formats to promote topical skin vitality activity. It is excellent for use in water-based gels, serums, lotions and creams, face and body moisturizers, overnight treatments, face masks and after-shave cream sand lotions.
Related: Skin Care Ingredients & Packaging + Bath & Body Care Ingredients
Marissa, business development director at Oceanium, commented: "We are thrilled to be launching our first seaweed-derived cosmetic and skin care ingredient –Ocean Actives Fucoidan. There is increasing consumer demand for sustainable ingredients with provenance that are backed by credible scientific evidence. This is a very exciting step for Oceanium, as it provides an excellent opportunity to partner with companies on a novel ingredient."