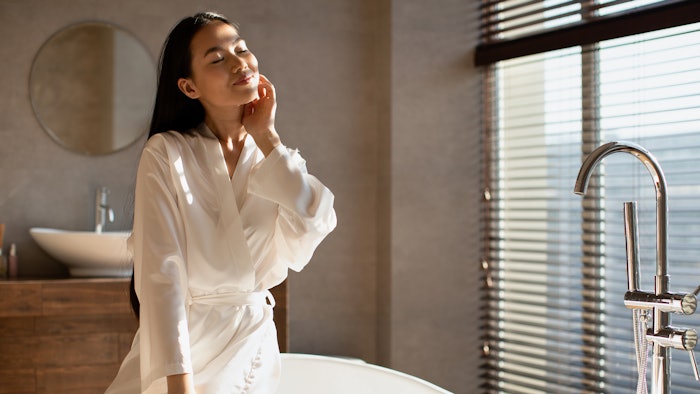 Symrise
Symrise is extending the focus of its multifunctional skin care emollient SymClariol (INCI: Decylene Glycol) to include antimicrobial and hygiene applications.
According to the company, the ingredient recently received an award for its balancing effect on the scalp microbiome when used in a professional hair care range. As such, SymClariol is being positioned it as an emollient with antimicrobial properties to protect the skin from scalp to toe.
See related: Formulating on Trend; Skinification of Hair
Among other functions, the ingredient supports dandruff control concepts. It also reportedly works well in products for acne-prone and oily skin. Furthermore, it is applicable for foot care, as it prevents odors while affording protective properties.
The ingredient is suitable for rinse-off or leave-on formulations including hair and skin care. According to Symrise, this makes it a perfect addition to hygiene ingredient portfolios. It also provides a China-compliant alternative to the antidandruff active zinc pyrithione, which was recently banned from cosmetics in European Union.
This decylene glycol provides the most lipophilic nature of Symrise's 1,2-alkanediol range. SymClariol's physico-chemical nature combined with antimicrobial activity are said to make it the ideal cosmetic ingredient for protecting the skin rather than the product.
"We have taken an in depth look at SymClariol's capabilities," says Laura Meunier, global product manager at Symrise. "With its relaunch, we are emphasizing the best of the ingredient. Our versatile ingredient is globally compliant. Formulators can use it in many concepts from scalp to toe. This makes it so special."