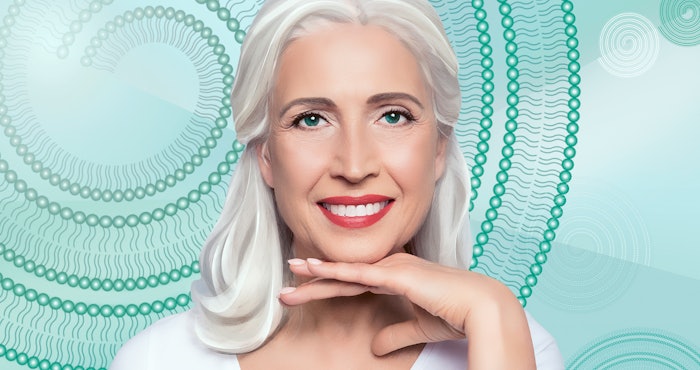 Image source: Mibelle Biochemistry
Mibelle Biochemistry's EpiCalsome (INCI: Hydrogenated Lecithin (and) Calcium Chloride (and) Glycerin (and) Pentylene Glycol (and) Water (Aqua)) addresses the loss of the skin's calcium gradient, which is observed to be the key driver of barrier disruption and skin aging. Therefore, replenishing the skin's calcium stores may be a way of combatting aging barrier dysfunction.
Previously: Mibelle Biochemistry Launches Retinol Alternative & Upcycled Ingredient
EpiCalsome is a calcium delivery system that protects and renews the skin. The technology encapsulates calcium ions with phospholipids, which reportedly makes calcium optimally bioavailable to the skin.
EpiCalsome represents a double cone vector system that encapsulates calcium to deliver bioavailable calcium to the skin. According to Mibelle, the active is currently under patent-pending application.
Other benefits of EpiCalsome include:
Induces faster skin recovery;
Fortifies delicate skin; and
Prevents skin dryness and irritation.