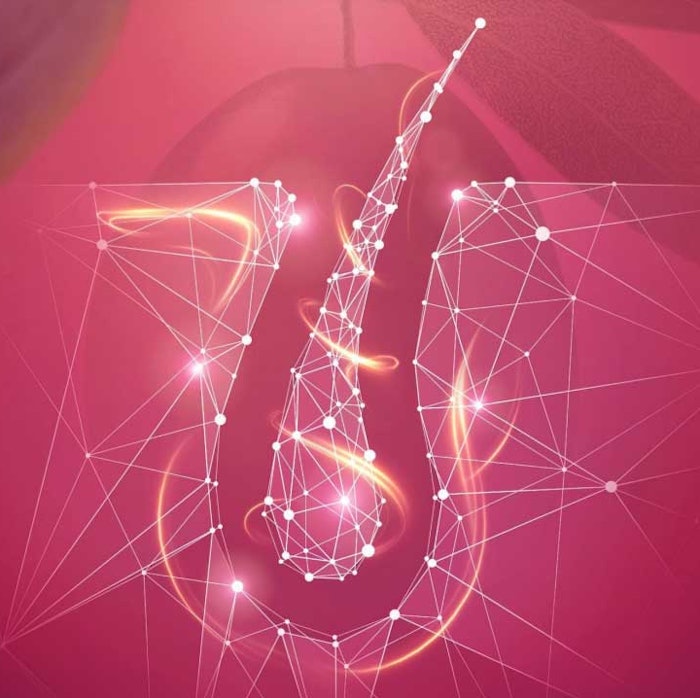 Vytrus Biotech, an active ingredient supplier specialized in plant stem cells for cosmetics, debuted Elaya Renova (INCI: Glycerin (and) Olea Europaea (Olive) Leaf Extract (and) Pentylene Glycol (and) Cyclodextrin (and) Citric Acid (and) Cyamopsis Tetragonoloba (Guar) Gum (and) Xanthan Gum (and) Tocopherol (and) Phytic Acid (and) Water (Aqua)) during in-cosmetics Global. The 100% natural active incorporates stem cells of wild olive tree, an ancestral Mediterranean species.
See related: Vytrus Biotech Boosts Vitamin D to Skin with Nectaria Lithops
Elaya Renova was inspired by the architectural concept of tensegrity, i.e., tensional integrity, describing a condition wherein components inside a network under compression are in continuous tension. Enriched in a nourishing proteo-lipidic matrix, the active addresses hair tensegrity by reinforcing both the hair and scalp from the inside, holistically protecting, reinforcing, regenerating and beautifying the whole hair structure.
Vytrus has extended this analogy to a larger approach it refers to as TrichoTensegrity, appealing to the importance of the scalp and hair structure and their influence on hair's mechanical properties and biological behavior. As the company explains, the hair shaft and scalp are intimately interconnected as a continuum, and each part is interdependent from the others. Based on this concept, Elaya Renova introduces a way to protect and restructure both the hair and scalp at the same time, offering a multifaceted ingredient to approach all the needs of hair care in one raw material.
In addition to this transformational launch and positioning, Vytrus recently was listed on the Spanish stock market and introduced a new brand identity revealing its authentic self and commitment to creatively engage with its team, clients, partners, shareholders, suppliers and collaborators worldwide. The new identity embraces four key concepts: 1) plants tell undiscovered tales about how nature works, as source of inspiration; 2) innovation is core to the company's efforts to create new concepts for personal care; 3) biotechnology drives the company's research; and 4) the team's passion, caring for each other and crossing frontiers, makes dreams come true.
See archived: Vytrus Biotech Achieves 100% Natural Origin Across Portfolio