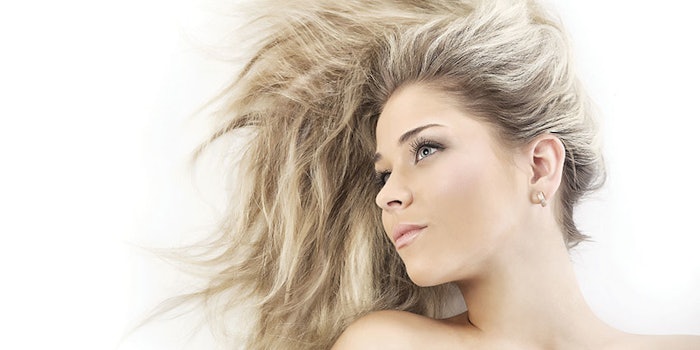 Read the full article in the February 2022 digital edition. . .
Broccoli and pumpkin seed seems like unexpected choices for formulators developing anti-hair loss products. But research has emerged linking these materials to potential hair health benefits, and they are drawing interest from our cosmetics R&D audience. Statistics on www.CosmeticsandToiletries.com reflect this.
For example, a report linking sulforaphane in broccoli to hair loss reduction has garnered some 3,200+ page views in just six months.1 In this work, researchers from Gragem Co., Ltd., and the University of Suwon, Korea, found that sulforaphane, which is an isothiocyanate isolated from broccoli, increased the expression of an enzyme in the liver that, in turn, accelerated DHT degradation and consequently inhibited hair loss, as shown in an animal model.
Furthermore, clinical trials conducted in 23 patients for 18 weeks showed parietal lines and bangs visually improved with the treatment. And the number of hairs increased by 6.71%, suggesting sulforaphane could significantly alleviate hair loss.
In other research, pumpkin seed (Cucurbita pepo L.) oil was shown to help increase hair growth and decrease hair shaft diversity and vellus hairs in treatments for female pattern hair loss (FPHL).2 This report has drawn 3,400+ page views in only four months.
The study examined the clinical efficacy of pumpkin seed oil (PSO) versus 5% minoxidil foam in subjects with FPHL. In 60 subjects, 30 were treated with pumpkin seed oil and 30 were treated with minoxidil. Comparing before/after effects, after three months of treatment, the pumpkin oil significantly decreased hair shaft diversity and the number of vellus hairs with results comparable to the minoxidil foam. The authors noted that these findings show a potential role of PSO in treating FPHL.
These are only two examples of formulator interest we've observed in information relevant to hair loss, growth, damage, repair, etc.; there are many others. Considering this interest is likely driven by consumer demand for such products, we reached out to industry experts to see what trends or concerns they see shaping the market for hair restoration and revival. Following are their responses.
Scalp Health, Naturals and Laser Treatments
Mohamed L. Elsaie, M.D., a member of the Egyptian Senate, professor of dermatology at the National Research Center, Egypt, fellow at the University of Miami and co-author on the aforementioned pumpkin seed oil study, points to scalp health awareness as well as the pandemic as drivers. "The recent COVID-19 pandemic and associated global events have suggested that market trends are strongly affected by customer perceptions and are thus ever-changing," he writes. "Indeed, after years in which the demand has been increasingly oriented toward the use of 'clean' and natural products, the pandemic has highlighted the need for safer and transparent items."
He adds that the trend for healthy hair remains a key focus and includes targeting problems such as hair loss, damage and scalp health. "Especially scalp health is growing in importance, as consumers realize a healthy scalp is the basis of healthy hair," he explains. "There [also] had been a rising demand for products that minimize hair damage; e.g., less aggressive hair coloring, and dry shampoos to avoid washing the hair too much. Furthermore, … increased demand for natural and organic products continues to rise."
. . .Read more in the February 2022 digital edition. . .
Grabenhofer, R. (2021, Jul 13). How broccoli puts a halt to hair loss. Available at https://www.cosmeticsandtoiletries.com/research/literature-data/news/21846684
Behrens, M. (2021, Sep 8). Pumpkin seed oil: A new option for female pattern hair loss. Available at https://www.cosmeticsandtoiletries.com/research/literature-data/news/21846796/pumpkin-seed-oil-a-new-option-for-female-pattern-hair-loss