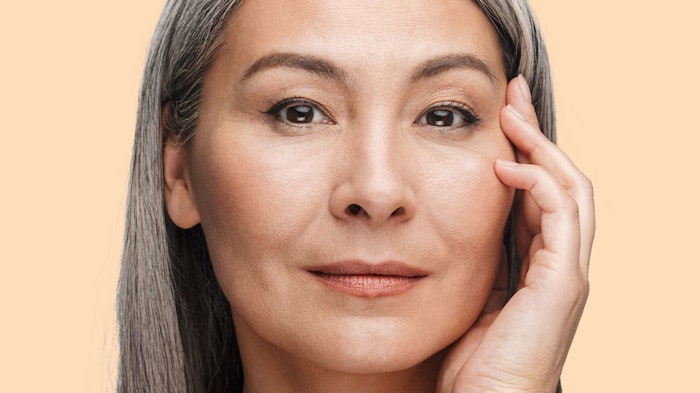 Merck KGaA's RonaCare Luremin DHMC (INCI: Sorbitol (and) Dihydroxy Methylchromone) is a nature-identical ingredient based on dihydroxy methylchromone, a molecule also found in medicinal rhubarb, which according to the company was previously used by Eastern practitioners to heal the skin.
Related: Merck Releases RonaCare Epintegrity to Support Skin's NMF
The ingredient has reported retinol-like activity without causing irritation; indeed, it is said to demonstrate a soothing sensation. According to Merck, in vivo testing confirmed RonaCare Luremin stimulates firmness in skin, smoothing it for wrinkle-reducing effects.
In addition, Merck notes the active's production process has been carefully optimized to minimize its carbon footprint while ensuring safe and reproducible composition and properties. The result is a nature-like, readily biodegradable and sustainable cosmetic ingredient with high efficiency.