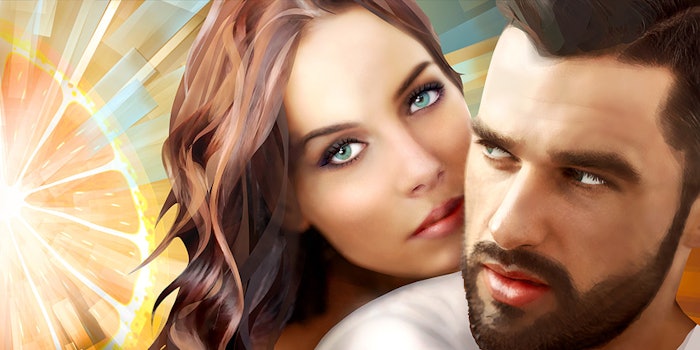 Mibelle Biochemistry has released MelanoGray (INCI: Citrus Reticulata Extract/Citrus Reticulata (Tangerine) Extract (and) Acetyl Tyrosine (and) Pentylene Glycol (and) Gluconolactone (and) Sodium Benzoate (and) Water (Aqua)), an anti-hair graying essence that is sustainably obtained by upcycling the peel paste from organic Chios mandarins.
Previously: Mibelle Biochemistry's MossCellTec Aloe 'Harmonizes Skin's Moisture Flow'
As the company explains, while genetic factors play the most predominant role in hair graying, hormonal variations and lifestyle issues have been linked to an increased likelihood of premature graying. Also, as previously reported, recent studies have confirmed that emotional stress promotes biological aging and hair graying.
Due to its melanin-stimulating and antioxidant activity, MelanoGray has been shown to reduce the quantity of gray hair in both men and women by 21.6%. Additional benefits include a long-lasting repigmentation effect, reportedly longer than 1 month; and enhanced resistance of melanocytes against stress.