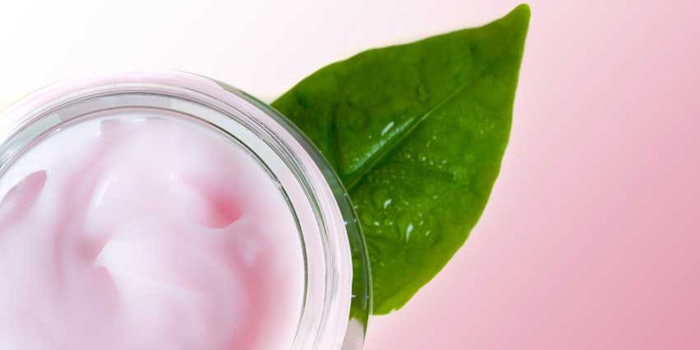 Photo 7377432 © Mashe | Dreamstime.com
BLUSH Oléoactif (INCI: Brassica Campestris
 (Rapeseed) Seed Oil (and) 
Polygonum Tinctorium
 Leaf Extract) from Hallstar is a 100% natural liposoluble active designed to promote luminous, healthy-looking skin.
Recent: Hallstar Beauty Names Germano Coelho to President
According to the company, this active is inspired by the indigo plant (Persicaria tinctoria), which Hallstar sources from organic fields in Europe. The ingredient imparts skin barrier protection, shielding keratinocytes from pollutants and UV.
Furthermore, it reportedly relieves the inflammatory response of alarmin IL-1α; visibly reduces redness; and has emotional benefits such as triggering positive feelings. Additionally, it leaves final products with a pink hue, which can also be included for facial color cosmetics.
Clinically tested in women with sensitive skin who wear protective face masks daily, the ingredient positively affected users' complexion. At 1% in a formula versus placebo, the active also increased their general emotional state and self-perception.
Finally, the active is COSMOS-certified and China-compliant. 
Featured: Deeper Than Skin: Soothing Self-conscious Perceptions