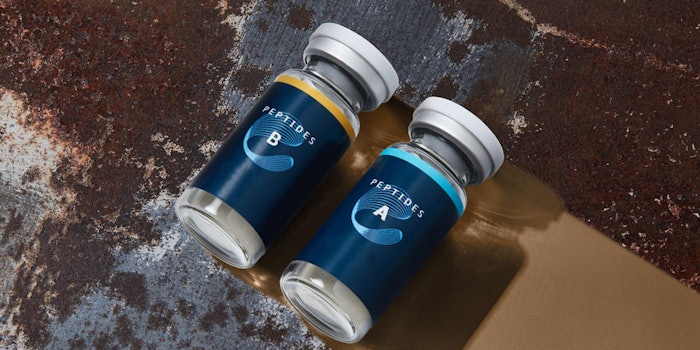 Zellulin
Avant, a cell culture biotechnology company, has introduced Zellulin (INCI: Not Provided), an ethically and sustainably sourced bioactive ingredient produced in a traceable and controlled environment using the company's biotechnology.
Related: Epax Receives $900K in Marine Fatty Acid Research Funding
Zellulin contains multifunctional marine peptides that promote antioxidation, regeneration and skin repair more effectively than collagen alone, as per quantitative studies, according to the company. The ingredient can be incorporated into moisturizers, drinks and supplements.  
Using the company's proprietary cell cultivation technology, an abundance of functional proteins can be produced from a small number of stem cells without relying on a continuous supply of animal tissues. Avant's method is said to ensure the essential elements are collected without residual contaminants.
The resulting ingredient is a white, odorless, water-soluble polypeptide powder that can be incorporated into aqueous-based skin care products. Tested and found to modulate multi-cellular activity, it reportedly penetrates deeply into the skin and imparts visible, long-lasting results.
As mentioned, based on in-house laboratory test results, Zellulin offers beauty benefits including:
Skin regeneration: boosting healthy protein metabolism in the skin; increasing collagen production to strengthen skin microstructure; and maintaining skin and hair follicle integrity;
Antioxidant effects: promoting the cell's own antioxidant defenses; protecting from harmful environmental irritants and pollutants that can cause premature skin aging; and increasing skin cell survival from oxidative stress; and
Barrier repair: strengthening the skin barrier to protect the body from dehydration; repairing damaged skin and preventing premature aging; and improving overall skin health for a youthful appearance.
"We are excited to launch our first commercialized product, Zellulin," said Carrie Chan, co-founder and chief executive officer of Avant. "This bioactive ingredient answers the quest of the market for sustainable and innovative alternatives. We welcome partnership with cosmeceutical companies to develop ethical and sustainable products with us."
"Zellulin accentuates the commercial applications of our cell cultivation technology platform" added Mario Chin, Ph.D., co-founder and chief scientific officer of Avant. "Avant's traceable offerings change the market with pure and sustainable ingredients for us and our planet."
Previously: Dwarf Bamboo, Marine Bacteria and Human Extracts: Naturals in the Literature