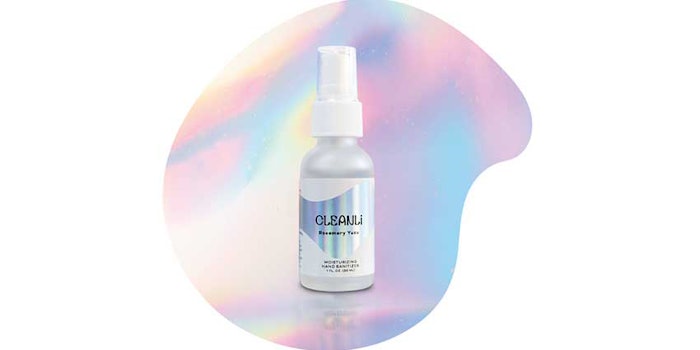 cleanli.com
Cleanli announced its brand launch and first product introduction, Rosemary Yuzu Moisturizing Hand Sanitizer, designed to create an effective sanitizing and moisturizing experience for clean hands without compromising skin integrity.
Featured: Helping Hands: Building Soothing, Protecting, Repair and Care Products
The product reportedly uses natural, USDA-organic ethyl alcohol for its 63% alcohol content, which is then denatured using natural rosemary essential oil. The Rosemary Yuzu Moisturizing Hand Sanitizer incorporates antioxidants from yuzu, vitamin E and glycerin to moisturize, soften and restore the skin during use. The result is smooth, clean hands with allegedly no sticky residue. Additionally, Cleanli balances the energizing citrus aromas of yuzu and green mandarins with rosemary essential oils to create a pleasant sanitizing experience for the consumer.
According to the company, the hand sanitizer meets the U.S. Centers for Disease Control and Food and Drug Administration guidelines, certified as an over-the-counter drug made in the United States using traceable ingredients. Finally, Cleanli's Rosemary Yuzu Moisturizing Hand Sanitizer is packaged in a recyclable frosted glass spray bottle and is available in numerous quantities.
Ingredients: Organic Ethyl Alcohol (63%), Water (Aqua), Glycerin, Rosemary Oil, Green Mandarin Oil, Yuzu Oil, Mixed Tocopherols (Vitamin E).
Previously: Comparatively Speaking: Cleaning, Sanitizing, Disinfecting and Sterilizing