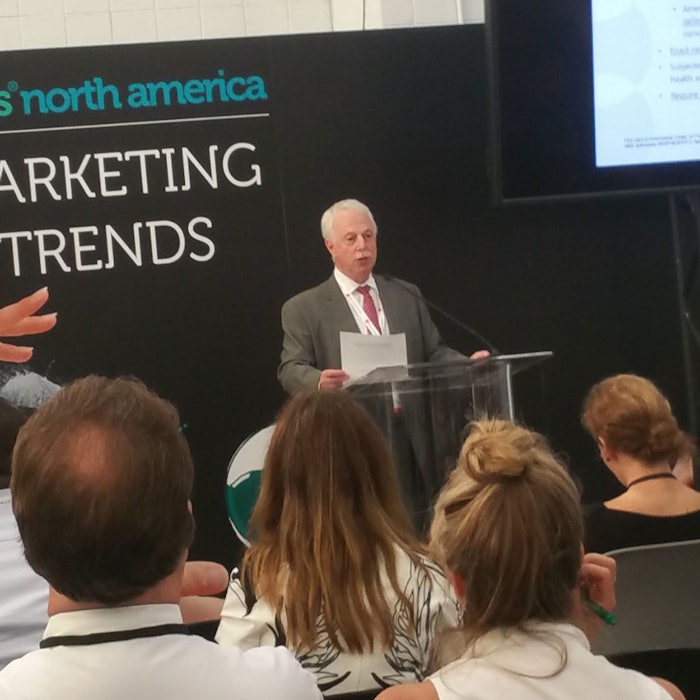 Lead in lipstick, nanoparticles, TPHP and more were addressed by Jay Ansell, vice president of the cosmetics program for the Personal Care Products Council (PCPC), during in-cosmetics North America. He uncovered good, bad and ugly science behind these ingredients' "reputations."
"Unfortunately, the loudest voices [especially on social media] are what people hear," he said, describing the evolution of changes in public opinion based on Internet hype. 
In brief, "good" but misinterpreted science was behind the concerns over lead in lipstick and nanoparticles, noting "size does not drive safety." 
He found "bad and ugly" science behind fears over TPHP in nail polish and California's Safe Cosmetics Act (Proposition 65). While nail polish can be a source of exposure to TPHP, it is not significant enough to pose a safety concern. Furthermore, California's Prop. 65 may have spent time and resources to put some 932 materials on its "naughty" list, but its assessments were not risk-based.
Ansell then described consumer-focused resources the PCPC has developed to give consumers access to solid scientific information about ingredients they might question. These included a vivid infographic campaign showing what other foods and natural materials contain these ingredients, and databases such as www.cosmeticsinfo.org and the group's online Infobase. 
"What we find, though, is while consumers indicate it is crucial to have access to this information, they generally don't use it," he said with a smirk.