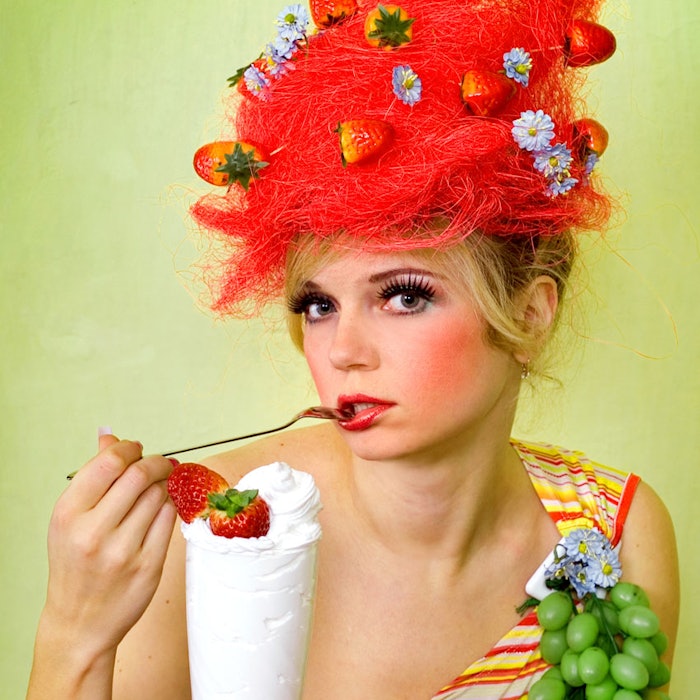 Editor's note: How does food inspire cosmetics? What insight can the personal care industry leverage from this adjacent market? These authors present first-hand experience from their company, whose ingredient portfolio and research straddle both markets.
Consumers who peruse the personal care aisle at their local grocer or drugstore see evidence of a burgeoning skin care market. The volume of new products launched globally has grown 21% year-over-year since 2015, according to research firm Innova, with significant activity spread across Africa, Eastern Europe, Australasia and North America.1
For consumers, this market activity generates choice. Shoppers may stop to sniff a new variety of their favorite skin cream, review the ingredients on a label, or test a lotion against their skin; Does it feel greasy when I apply it? Do I like this scent? What does it contain?
These experiences in the aisle can play a key role in purchasing decisions. Product manufacturers who successfully document and interpret these interactions can use this information to better compete in a crowded marketplace. It can be challenging, however, to organize consumer feedback into actionable insights—an issue being addressed through sensory research at the innovation centers of the present authors' company.
Here, the work that supports developers of creamy yogurts and whipped butters was identified as applicable to personal care. And, just as a method can be developed to measure the sensory experience of food and beverages, it can be developed to measure the sensory experience of skin lotions, creams and masks. This article considers how food influences personal care and provides specific examples of where the two converge.
How Influential Is Food?
The skin care market alone is expected to deliver a compound annual growth rate of 6% globally between 2017 and 2022, according to Euromonitor,2 with the subsegment of facial care contributing to the bulk of that activity. Much of this growth will be driven by increased consumer interest in natural, plant-based ingredients, according to Innova1 as well as demand for ethical, sustainable, free-from and clean label products. The market also has witnessed the acceleration of new product launches that position food as skin care, reports Innova.
This climate highlights an ongoing convergence of trends in food, health and personal care. The concept of clean label, for example, began in the food industry and is associated with simplified ingredient labeling, transparency of ingredient origins, and the use of simple, recognizable ingredients. This term has made its way into beauty and personal care, and has been embraced by some retail beauty and cosmetic stores. Some stores even create labels to guide their customers and identify free-from products.
Consumers have leaned heavily on clean labels and short ingredient lists while purchasing skin care products. In fact, in a recent study conducted by Mintel,3 58% of female skin care users mentioned simple usage instructions while 53% ranked short ingredient lists as the most important packaging features.1
The number of ethical claims has also increased as informed consumers look beyond just the basic functionality of the product when making purchase decisions. Important factors they consider include ingredient sourcing, sustainability and the overall "naturalness" of a product. This can be especially important for those seeking clean label beauty products—and again reflects a similar trend in the food industry.
As a result of this convergence, the beauty and personal care industry is adopting many food concepts and trends. This is partly driven by personal care consumers seeking simple and recognizable ingredients, and paying more attention to the ingredients listed on the back of a product label. They scrutinize not only safety and efficacy, but also ethical considerations.
In yogurt, the sensory experience of creaminess is defined by slipperiness and mouth coating. In skin care, creaminess is linked to spreadability, coverage and slipperiness.
Descriptive Sensory Language
Sensory experience is one of the main drivers of market success in both food and skin care. As such, when working with food or cosmetic manufacturers, it can be useful to map the responses from panelists trained in descriptive sensory languages as they engage with products.
The authors' company has developed proprietary languages, including more than 300 attributes to help describe and quantify sensory experiences. In-mouth perception descriptors could, for example, include attributes such as smooth, creamy, melt away and slippery—terms that also carry over to topically applied lotions and creams. In fact, the skin-feel experience is similar to the mouth-feel experience because similar steps occur throughout the evaluation pathway (see Figure 1).
Descriptive panels use sensory languages to evaluate ingredients and products in all modalities—from appearance to after-feel—of descriptive analysis (see Figure 2). This serves as a tool to allow researchers to translate consumer experiences into precise and measurable scientific terms, ultimately guiding the development of target texture profiles.
In the case of yogurt, for example, the sensory experience of creaminess is defined using attributes such as slipperiness and mouth coating. In skin care, creaminess is linked to spreadability, coverage and slipperiness. By leveraging language and expertise from the areas of food texture, design and optimization, a method can also be developed to quantify and optimize textural perceptions in personal care lotions, creams, etc.
In addition to the objective evaluation from the trained panel, consumer preference studies help researchers to gain an understanding of sensory perceptions. They also tap into the emotions connected with the use of certain ingredients, e.g., natural, sustainable, etc.
Sensory Mapping Metric
Mapping panelist descriptors can then provide a profile of a product's sensory properties. Figure 3 gives an example of a texture sensory space map produced from feedback about the slipperiness, spreadability and creaminess of several body lotions. This technique helps to visualize and compare products with differentiated textures to set defined benchmarks for targeted sensory profiles.
The sensory space map in Figure 3 also illustrates that the description and quantification of attributes are clustered based on similarities. For example, products M, K and F are creamier than product D, which is characterized by slipperiness. This can serve as the marketing touchpoint between product developer and consumers. It also can enable formulators to develop or modify products with specific, consumer-preferred sensory texture profiles.
Conclusions
There is no denying the influence that sensory attributes have on product experiences. Indeed, sensory research provides a measurable tool to help characterize texture in beauty and personal care—as well as food—so product developers can create consumer-winning products.
References
1. Innova Market Insights (subscription required; 2018)
2. Euromonitor (subscription required; 2018)