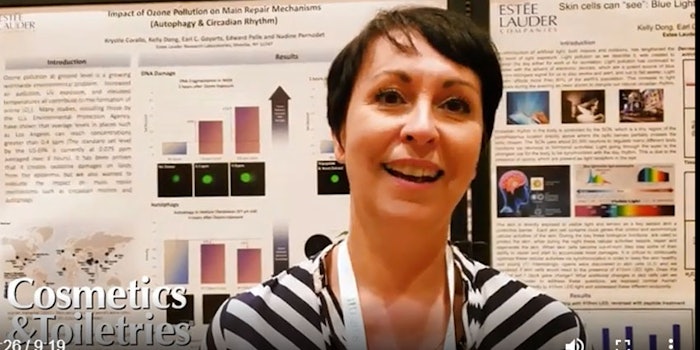 Pollution, circadian rhythm, autophagy and blue light interact and affect skin in various ways. During the International Investigative Dermatology Conference, Nadine Pernodet, Ph.D., of The Estée Lauder Cos., shared three posters exploring these effects—and how Lauder anticipates leveraging and/or correcting them.
For example, blue light exposure at night signals your body that it's daytime when it isn't. This, in turn, disrupts the natural repair mechanisms in skin, rendering the body susceptible to further damage. In addition, the body's skin cells were found capable of "seeing" blue light.
Learn more about these and other interactions in the skin from this video interview. Watch now!