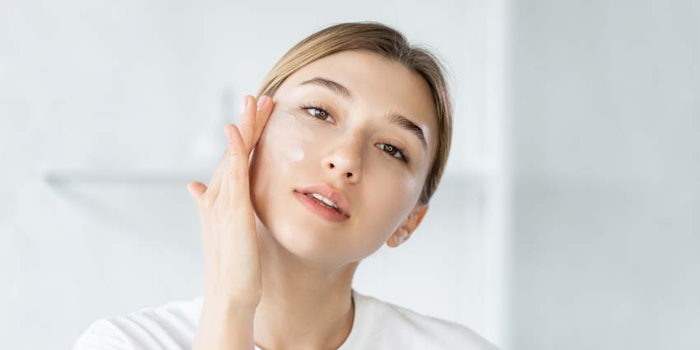 A recent patent issued to Mary Kay Inc. describes zinc oxide complexes that improve the stability and irritation potential of various skin care treatments.
See related: Expert Opinions; Dermocosmetics and Compromised Skin
Market Need
As the patent disclosure explains, there are many skin treatments to improve the visual appearance, physical properties or physiological functions of the skin. However, such options can be irritating to skin, or the formulations may be unstable.
There is thus a need for skin treatment options that abate such undesirable characteristics. The present invention addresses these concerns.
Zinc Oxide Complexes
U.S. Pat 11161963
Publication Date: Nov. 2, 2021
Assigned to: Mary Kay Inc.
Described herein is a complex formed by a zinc oxide molecule and a molecule comprising an acidic hydrogen. The oxygen atom of the zinc oxide molecule is covalently bound to the acidic hydrogen. 
According to the patent, while acidic molecules can be irritating to the skin, zinc oxide molecules can counteract this effect by providing a soothing quality. Furthermore, both the acidic molecule and zinc oxide molecule can impart benefits to skin and produce a synergistic complex.
The compositions of this invention can be incorporated into cosmetic products, food-based products (e.g., fortified water, energy drinks and vitamins), pharmaceutical products, etc. Non-limiting examples of cosmetic products include: sunscreens, sunless tanning products, hair products, moisturizing creams, gels, lipsticks and lip balms, cleansers, deodorants, antiperspirants, shaving-related products, pre-moistened wipes, color cosmetics and more. Additionally, the cosmetic products can be formulated as leave-on or rinse-off products.