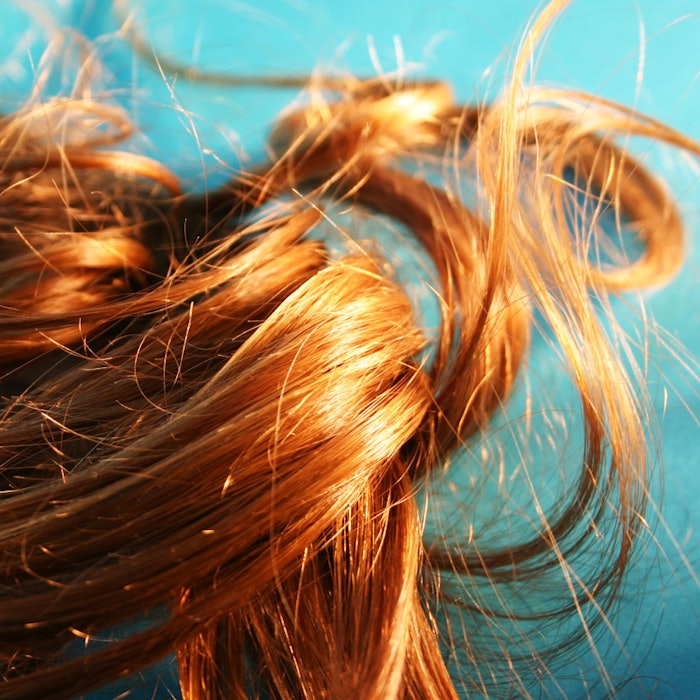 Ever dyed your hair red? Even if you haven't, it's well-known that red fades the fastest. Of course, they all do eventually. Thankfully Henkel is putting the minds of the experimental hair color community at ease with an approach to reduce color fading.
Increasing the wash resistance of colored hair
WIPO Patent Application WO/2016/030353
Publication date: March 3, 2016
Assignee: Henkel AG & CO. KGAA
Described in this invention is a method to reduce and/or prevent the bleaching and/or fading of artificial hair color.
The method includes the steps of: applying a cosmetic composition to the preferably wet, colored hair; allowing the composition to act for at least 5 sec; and optionally rinsing the composition out with water.
In particular, the cosmetic composition is based on: a) 0.05 to 0.5 mol/kg of divalent salt of a monobasic organic acid, or 0.01 to 0.5 mol/kg of monobasic organic acid; b) 0.05 to 0.5 mol/kg of divalent inorganic salt, in which the composition has a pH in the range of 4.0 to 4.8.