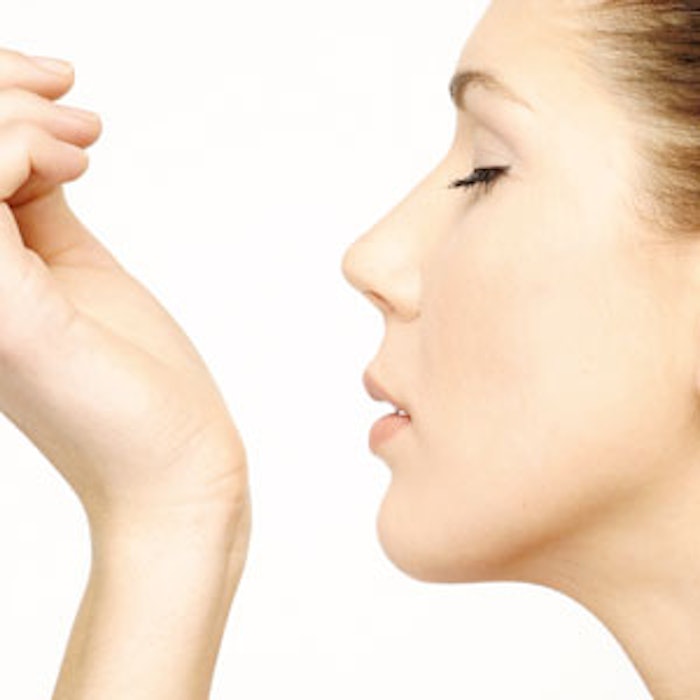 Fragrances with extended effects have long been sought. This water-proof/sweat-proof scented cosmetic invention by Coty may prove to be something that "sticks."
Cosmetic composition with watertight fragrance
U.S. Patent 9265711
Publication date: Feb. 23, 2016
Assignee: Coty B.V.
This invention describes a cosmetic composition incorporating a fragrance designed to resist wash-off by water and/or sweat. According to the inventors, it remains water-tightly fixed on the skin for a long durations.
The composition comprises fragrance and a fragrance-fixing complex consisting of 0.01-10% w/w of a hydrophobic, alcohol-soluble, carboxylated acrylates/octylacrylamide copolymer and 0.01-10% by weight of a hydrolyzed jojoba ester. Further the complex can significantly reduce the total amount of fragrance required while giving the same scent feeling to the consumer.