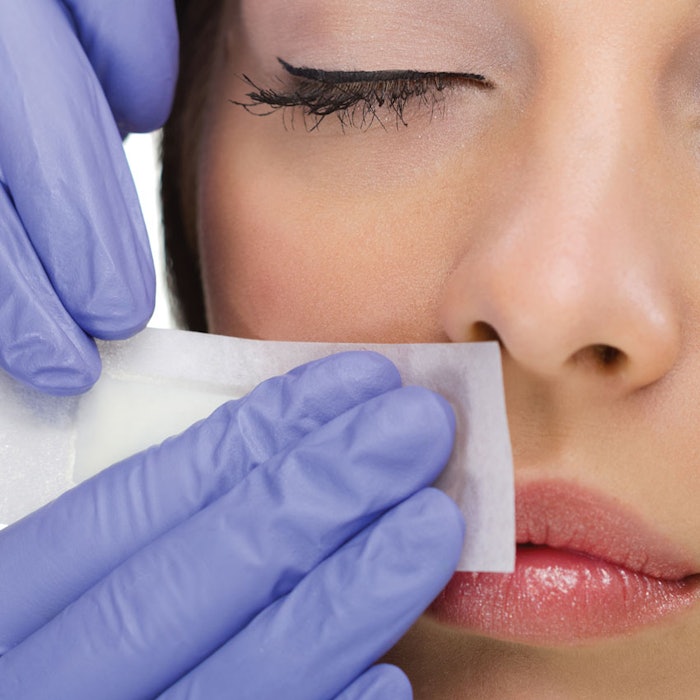 Patent Picks are chosen by the editors from publicly available sources. Today's highlight discloses osteopontin derivatives to inhibit hair growth.
Osteopontin popypeptides to inhibit the production of hair
WIPO Patent Application WO/2015/159099
Publication date: Oct. 22, 2015
Assignee: Follicum AB and S.E. Smith
According to these inventors, treatment options for removing excess hair are limited and can vary in effectiveness, degree of discomfort and cost.
Current at-home methods for removing unwanted hair include plucking, waxing (including sugar forms), depilation, shaving and home electrolysis. Medically supervised treatments include laser removal and intense pulsed light (IPL). Additional approaches include topical creams to inhibit hair growth; e.g., eflornithine 13.9% cream.
For hirsutism associated with polycystic ovary syndrome (PCOS), treatments include oral contraceptives and/or anti-androgens such as spironolactone, cyproterone acetate, flutamide and finasteride. Accordingly, there is a need for new treatments that inhibit hair growth, suitable for use in both medical and cosmetic applications.
The present invention provides a composition for inhibiting hair production including amino acids from the corresponding positions of the wildtype human osteopontin and a pharmaceutically and/or cosmetically acceptable excipient, carrier or diluent. The invention further provides methods of inhibiting hair production.