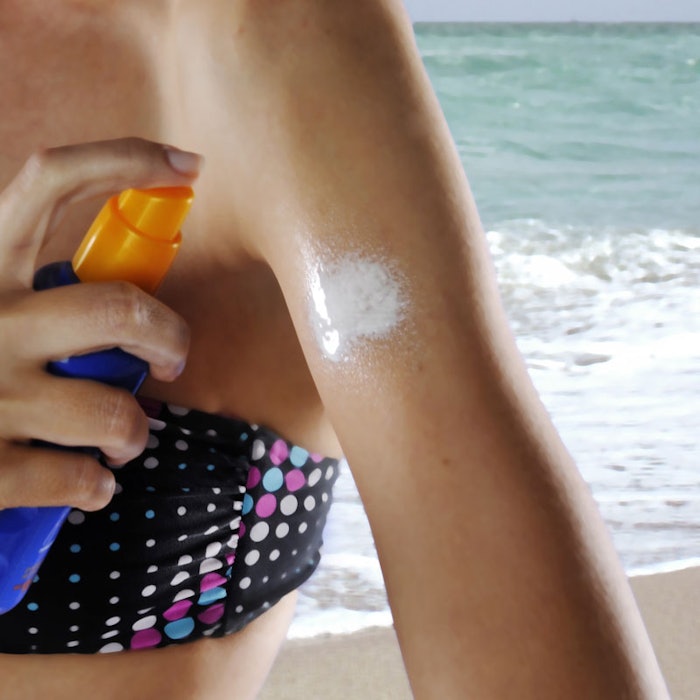 Patent Picks are chosen by the editors from publicly available sources. Today's invention is a sprayable sunscreen with good feel properties.
Sprayable gel sunscreen composition
WIPO Patent Application WO/2015/157007
Publication date: Oct. 15, 2015
Assignee: Honeywell International Inc.
According to the inventors, gels have a relatively high viscosity compared to liquids, and may thus be unsuitable for use in spray sunscreens. Accordingly, a sunscreen dispensed as a finely dispersed spray, while simultaneously having desirable feel properties, is desirable.
In response, disclosed in this patent is a composition that includes a sunscreen active, a volatile, an oil phase solvent and a rheology-modifying ethylene copolymer. The composition is in the form of a thixotropic gel that may be dispersed to the skin using an aerosol- or non-aerosol-based spray apparatus. Methods for preparing the composition also are disclosed.