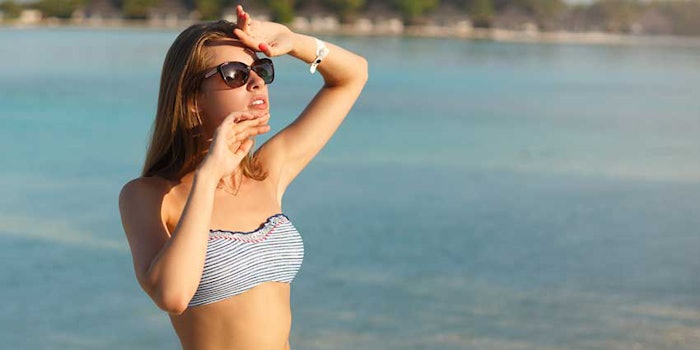 According to a report from Yale, the damage caused by UV radiation continues to occur hours after sun exposure. This work was published online on Feb. 19, 2015, in Science.
In the Yale study, Douglas Brash, clinical professor of therapeutic radiology and dermatology at the Yale School of Medicine, and co-authors exposed mouse and human melanocyte cells to radiation from a UV lamp, which caused DNA damage known as cyclobutane dimer (CPD). However, melanocytes generated CPDs both immediately and hours after the UV exposure had ended, which was unexpected. Furthermore, cells without melanin generated CPDs only during UV exposure. According to the researchers, this showed that melanin had both carcinogenic and protective effects.
The researchers tested the extent of damage occurring after sun exposure by preventing normal DNA repair. They found that half of the CPDs created in melanocytes developed after exposure to UV light had ended; i.e., in the dark. Researcher Sanjay Premi, in the Brash group, discovered that UV light activated two enzymes via chemi-excitation, transferring the same damage to DNA in the dark. According to the Yale report, while this news may be disconcerting, the slow speed of chemi-excitation may allow time for new preventive tools, such as an "evening-after" sunscreen designed to block the energy transfer.