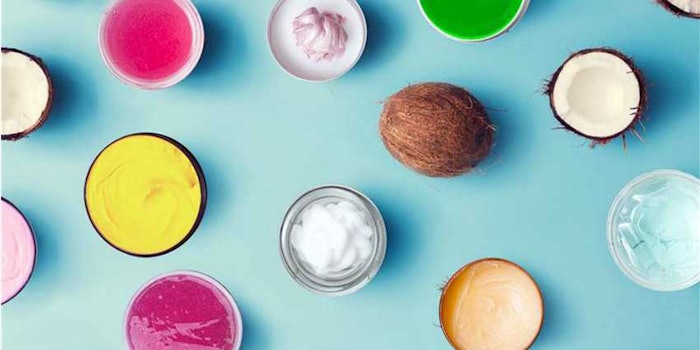 INOLEX
INOLEX announced it has been issued U.S. Patent 10,897,899 for the use of caprylhydroxamic acid (CHA) and select diols as alternative preservation systems in cosmetics, personal care and pharmaceuticals.
Related: Polyesteramine Performance: Improving Mildness in Rinse-off Cleansers
The patent additionally covers the use of these ingredient compositions in formulations, as well as blends comprising CHA-diol compositions.
As the company explained, CHA is a natural and readily biodegradable chelating agent derived from coconut-sourced caprylic acid. It is a biostatic hurdle technology designed to prevent microbial growth across a wide pH range of 4 to 8. The combination of CHA with medium-chain terminal diols such as caprylyl glycol, glyceryl caprylate or caprylyl glyceryl ether provides broad-spectrum protection against contamination by bacteria, yeast and mold.
According to the company, the patent is a part of its ongoing commitment to innovate safe, effective and sustainable options for preserving formulated products. In relation, in October 2020, the Cosmetic Ingredient Review (CIR) released its final report on the safety of caprylhydroxamic acid for cosmetics, in which the Expert Panel concluded CHA is safe as used in the present practices of the industry.
This conclusion further validated the safety associated with CHA. To date, according to INOLEX, the use of CHA has been reported in more than 5,000 product SKUs around the world, as documented by the Mintel Global New Products Database. The company offers its portfolio of CHA-diol broad spectrum systems under the Spectrastat brand with an emphasis on 100% natural systems; such as Spectrastat G2 Natural MB (INCI: Caprylhydroxamic Acid (and) Glyceryl Caprylate (and) Glycerin).
Previously: INOLEX Wins 2020 CAFFCI Award
"As a company, we have established high safety and transparency standards for all of our technologies," said Michael Fevola, Ph.D., vice president of research and development at INOLEX. "We proactively contributed our entire archive of safety and toxicological data on CHA for the benefit of our customers and their consumers. INOLEX also commissioned additional clinical safety studies and a quantitative risk assessment as requested by the Expert Panel to validate CHA safety at all use levels reported by CIR."
"We have been advancing the industry with innovative preservation approaches for over two decades," said David Plimpton, CEO and president of INOLEX. "This latest patent demonstrates our leadership in this category. Our broad portfolio of CHA offerings exemplifies our drive to bring effective alternative preservation mainstream."
For more information, contact INOLEX.