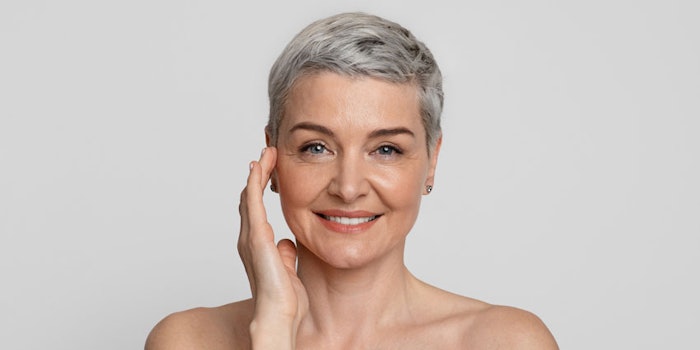 Decreases in 17β-estradiol levels due to menopause negatively impact dermal cellular and homeostatic mechanisms, among other biological functions, according to a recent study published in Dermatology and Therapy.
Such effects include the loss of collagen, elastin, fibroblast function, vascularity and increased matrix metalloproteinase activities. These, in turn result in skin dryness, wrinkles, atrophy, impaired wound healing, loss of barrier function and decreased antioxidant capacity.
In response, topical estrogen has been proposed but according to these authors, its effects are not well-established, driving the search for cosmeceutical agents that selectively act on estrogen receptors. Several plant-derived compounds, i.e., phytoestrogens, demonstrate this effect and are drawing interest for skin care.
Two such ingredients were examined here: an analog of resveratrol (4′-acetoxy resveratrol) and the isoflavonoid equol. In vitro and clinical studies showed these materials can enhance dermal health, especially in estrogen-deficient skin.