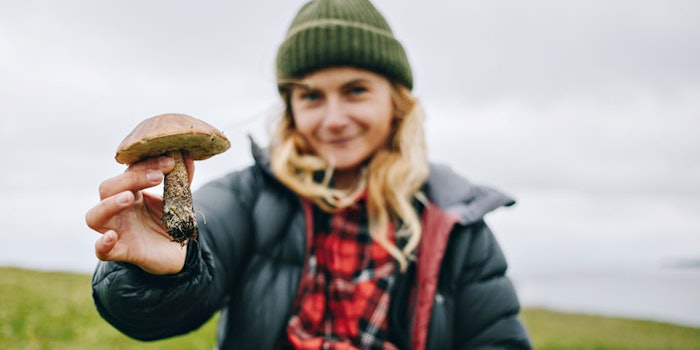 Antioxidants are well-known protectors of health and youth. And with surging demand for solutions to boost and maintain wellness during this COVID-19 era, it's no surprise to see market analysts ranking them highly among must-have daily elements in consumer routines. 
Indeed, Technavio reports the cosmetic antioxidants market is positioned to grow by US $17.81 billion from 2019-2023, exploding at an impressive CAGR of 8% during this time. With consumers "hot on the trail" for these ingredients, we offer the following brief literature review of recent antioxidant-related research for your consideration.
Medical Mushrooms for Antioxidant, Moisturizing and Brightening Benefits
Wang, S., Wang, C., ...Han, C., et al.; International Journal of Medicinal Mushrooms; doi: 10.1615/IntJMedMushrooms.2020035407

This study examined the cosmetic potential of mushrooms, their fermentation broth and mixtures thereof; specifically Coprinus comatus, Cordyceps militaris and Pleurotus geesteranus. The authors report these edible mushrooms showed antioxidant, moisutrizing and skin whitening effects; especially C. comatus.
Eumelanin Precursor Derivative Imparts Antioxidant, Photoprotective Effects
Liberti, D., Alfieri, M.L., Monti, D.M., Panzella, L. and Napolitano, A.; Antioxidants;  https://doi.org/10.3390/antiox9040270
According to these researchers, eumelanin pigment components derived from the biosynthetic precursor 5,6-dihydroxyindole-2-carboxylic acid (DHICA) exhibit remarkable antioxidant activity and photoprotective properties. Here, a polymer obtained from the methyl ester of this precursor was shown to prevent ROS accumulation and to reduce glutahione oxidation in UVA-irradiated keratinocytes. The authors propose its application to treat skin damage, photoaging and even skin cancer.
Azelaic Acid/White Willow Bark Extract/Panthenol-loaded Echium NLCs Boost Antioxidant Efficacy
Vasilica Arsenie, L., Lacatusu, I., Oprea, O., Bordei, N., Bacalum, M. and Badea, N.; Industrial Crops and Products; https://doi.org/10.1016/j.indcrop.2020.112658
A study in an upcoming issue of Industrial Crops and Products explores the application nanostructured lipid carriers (NLCs) prepared from echium oil for their high entrapment efficacy of three actives: azelaic acid, white willow bark extract and panthenol. Results indicate the synergy of these particular NLCs with the specified actives—including the moisturizating nature of panthenol, and the antioxidant activity and controlled release behavior of the white willow bark and azelaic acid, respectively—provided highly effective antioxidant activity along with hydrating effects for cosmetic applications.
Mackerel Mucus Peptides Exhibit Antioxidant Activity
Tagumi, M. and Kuwahara, J; Journal of Oleo Science; https://doi.org/10.5650/jos.ess20029
To identify novel antioxidants for skin care applications, these authors examined the amino acid composition in mackerel mucus; specifically, dialyzed components secreted from the fish. The amino acid composition varied between the low molecular weight (LMW) and high molecular weight fractions. The LMW fraction, in particular, was found to exhibit antioxidant activity with high specificity.
Green-processed Gold Nanoparticles as Dermoprotective Free Radical Scavengers
Haddada, M.B., Gerometta, E., ... Morel, A.-L., et al.; Colloids and Surfaces B: Biointerfaces; https://doi.org/10.1016/j.colsurfb.2020.110855
Recent work published in Colloids and Surfaces B: Biointerfaces shows how polyphenolic compounds from aqueous extracts of Hubertia ambavilla can reduce metal salts into nanoparticles and stablize them in one step. Here, gold nanoparticles were produced via this green process and assessed for previously known anti-aging potential; the free radical-scavenging and dermoprotective benefits of the gold nanoparticles were confirmed, as well as their nontoxic nature.