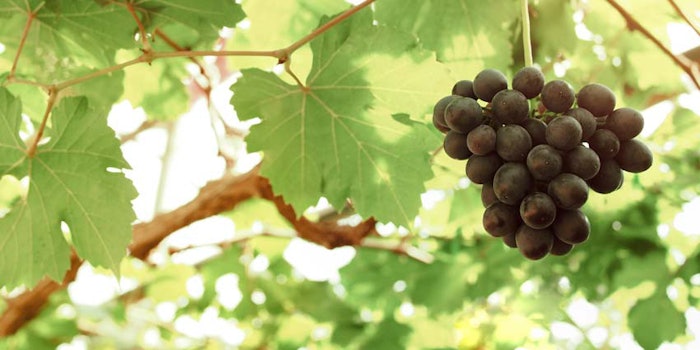 The expression of two genes implicated in skin anti-aging, SIRT1 and HSP4, were assessed in a recent study exploring the effects of Vitis vinifera L. leaf extract in UV-stressed fibroblasts. The results were published in Molecular Biology Reports.
Results indicated the genes were induced significantly in the presence of the extract under both normal and UVA-stressed conditions. Furthermore, DNA methylation profiling of SIRT1 and HSP47 promoters showed the extract induced changes methylation patterns. 
The authors concluded this is the first report of transcriptional and DNA methylation alterations in human skin fibroblasts by V. vinifera extract, which could impart protective effects in skin exposed to adverse environmental conditions such as UV radiation.
See related: Over the Top, Histone Deacetylase Inhibitors for Restorative Epigenetic Skin Care