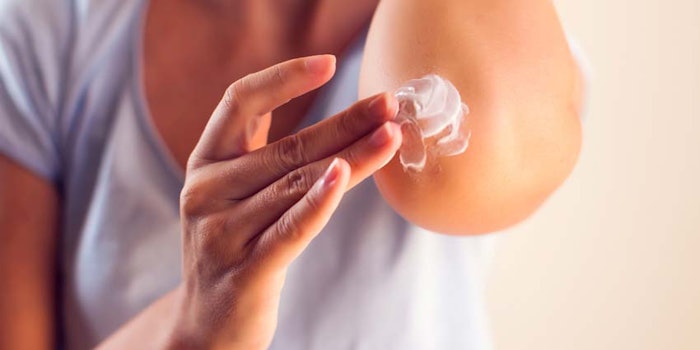 Sytheon inventors have discovered certain esters of isosorbide can modify and regulate the expression of genes, genetic networks and cellular pathways in skin. The company has patented this invention for the dermatology market.
Assigned to Sytheon, U.S. Patent 10,597,402 discloses, "compositions and methods for restoring epidermal integrity and function and treating dermatological diseases." According to the company, these esters can be used to improve and/or address defects or imbalances in keratinocyte differentiation.
See related: A Delicate Dance, Mildness and Efficacy to Cleanse Compromised Skin
They also can repair skin barrier building and defend its functioning and integrity, improving overall stratum corneum development, structure and architecture. Furthermore, the esters are reportedly effective for combating, mitigating and/or preventing the manifestation of diseased conditions, defects or imbalances in the skin.
Securing this patent, Sytheon stakes is claim through its sister company, Symbionyx Phamaceuticals Inc., in the dermatological market to treat diseases caused by autoimmune imbalances.