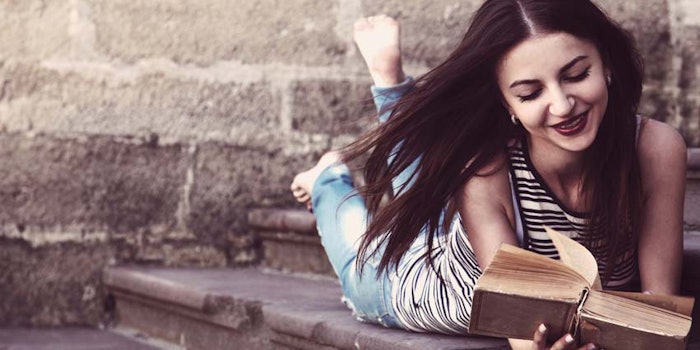 According to a report by Fortune Business Insights, the rising incidence of hair problems in urban areas, e.g., pollution and extreme changes in weather, is expected to be a central growth driver in the hair care market. 
Furthermore, a study published in the Journal of Clinical and Diagnostic Research in 2018 found that 60.3% of working class males reported suffering from problems associated with hair loss. Taken together, six recent papers related to hair damage and growth are highlighted in this brief literature review.
Keratin Hair Binding
R.A. Baus, C. Leichner, C. Steinbring and A. Bernkop-Schnürch; University of Innsbruck, Austria; May 20, 2020; International Journal of Biological Macromolecules
The present paper describes "Strategies for Improved Hair Binding: Keratin Fractions and the Impact of Cationic Substructures." Here, the authors tested keratin extracts and hydrolysates from different sources, their chemical modifications and compositions thereof for potential hair restoration and protection; in this case, damage induced by a permanent wave solution. Pre-activation with 6-mercaptonicotinamide enhanced their binding to natural hair.
See related: Multifunctional Fix for Hair, Cationic Encapsulated Microsystems
Enhancing Protein Strength
S.K. Son, W.K. Choi, D.W. Kim, J.H. Yoo, J.R. Lee and S.M. Lee; May 7, 2020; LG Household & Health Care Ltd.; U.S. Patent Application 20200138688
Disclosed in this patent application is a composition for enhancing protein strength that contains an aminosilane compound capable of covalently binding with protein of the hair, scalp, skin, nails, leather and/or textile. By binding to these substrates, the composition improves the protein strength in a semi-permanent manner.
See related: Dual Defense, Protecting and Repairing Hair Holistically, Inside and Out
Click Chemistry for Hair Repair
L. Xu and J. Dong; Dec. 12, 2019; Shanghai Institute of Organic Chemistry; Chinese Journal of Chemistry
A Google overview of a recent article reports that a trending hair repair product gaining interest in the United States, called Olaplex, is built upon what in material science is known as click chemistry. Through the use of one click reaction, thiol-ene, the desired functions are achieved. This featured article delves into the discovery of click chemistry and its evolution.
See related: Read the Label, Olaplex No. 3 Hair Perfector
Phosphodiesterase 3 S

timulates Hair Growth

D.Y. Kim, M.D.; January 2020; Seoul National University College of Medicine, doctoral thesis

In this doctoral thesis, the author explores whether phosphodiesterase 3 (PDE3) can increase intracellular cyclic adenosine monophosphate to cause vasodilation, in turn stimulating hair follicle cell vitality and, finally, hair growth. According to the author, topical application of PDE3, e.g., cilostazol, has been reported to improve local blood flow and enhance wound healing but previously has not been explored for hair growth.

The expression of PDE3 was investigated in human dermal papilla cells (DPCs), outer root sheath cells and hair follicles. Results indicated PDE3 enhanced the proliferation of human DPCs and also regulated the secretion of several growth factors responsible for hair growth. Furthermore, it promoted hair shaft elongation and accelerated anagen induction, potentially serving as a therapeutic agent for the treatment of alopecia.
Immune Modulation for Follicle Regeneration
W. Rahmani, S. Sinha and J. Biernaskie; May 11, 2020; University of Calgary, Canada; Regenerative Medicine
According to the present research, immune modulation has emerged as a key regulator of stem cell behavior and hair follicle regeneration. Follicles reportedly attract macrophages and T-cells to regulate epithelial stem cell quiescence, proliferation and differentiation during physiologic and injured states but disruption of this dynamic can lead to hair loss including scarring and non-scarring alopecias. This article reviews key concepts behind immune-mediated hair regeneration.
Chinese Knotweed Supports Hair Growth
J.Y. Shin, et al.; May 12, 2020; CHA University, South Korea, and LG Household and Healthcare Ltd.; BMC Complementary Medicine and Therapies
According to this article abstract, DPCs determine the fate of a hair follicle, such as anagen to telogen transition, and play a pivotal role in androgenic alopecia. This study explored the effects on hair growth of Polygonum multiflorum extract, also known as Chinese knotweed, in cultured human DPCs.
The natural extract was found to increase the viability and mitochondrial activity in cultured human DPCs in a dose-dependent manner. For example, it significantly increased an anti-apoptotic protein expressed dominantly in anagen; it decreased a pro-apoptotic protein expressed in early catagen; it could reverse the androgenic effects of dihydrotestosterone; and it prolonged anagen in human hair follicles by inhibiting catagen entry; among various other effects to support hair growth.