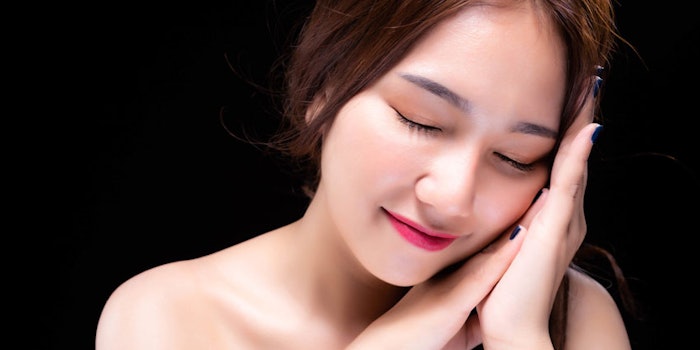 DSM recently carried out a consumer insight study in China to uncover why many consumers in the region experience skin sensitivity. The company also interviewed dermatologists to gain a broader perspective, and developed prototype formulas to address underlying factors.
As the company explained, skin sensitivity and its symptoms, including redness, itching and stinging and burning, are now a top skin care concern among consumers globally. Between 2001 and 2017, incidences of sensitive skin among women increased by 50% in the Western world and as much as 56% in countries such as Japan.1 
Common Triggers
Sometimes there are genetic reasons for skin sensitivity, or it can be caused by allergies. However, dermatologists also see skin as a protective barrier that can easily become imbalanced by external factors. They identified various triggers that, while not directly causing skin sensitivity, could exacerbate the symptoms, including: environmental pollution; cold, dry air in the winter; and humidity and sun in summer.
Beyond the environment are lifestyle factors, such as diet and skin care habits. Dermatologists pointed to three skin care-related triggers for irritation and sensitivity: 1) using the wrong type of skin care product for a given skin type; 2) over-using skin care products; and 3) excessively harsh cleansing regimes involving scrubs, brushing and exfoliation.
Indeed, the desire to purify and deeply cleanse skin at the end of each day is a natural response by consumers, especially after exposure to smog and dust. However, if the products used are not suitable to the specific needs of a given skin type, or are too harsh, this causes the skin to thin and show signs of sensitivity.
Targeted Solutions
Products that soothe unpleasant sensations and repair and protect the skin barrier have an essential role. They also will help consumers to break the cycle of over-use and misuse. To build on these insights, DSM developed a number of ready-to-use formulations to help bring sensitive skin care solutions to the market.
For example, since mists are popular, the company developed a soothing spray that contains Alpaflor Scutellaria AO (INCI: Glycerin (and) Water (aqau) (and) Scutellaria Alpina Flower/Leaf/Stem Potassium Sorbate (and) Sodium Benzoate (and) Citric Acid), a natural and organic certified skin care plant extract proven to soothe irritated skin and protect the skin barrier.
This natural skin care bioactive is also featured in an ultra-comforting transforming mask along, in addition to Alpaflor Edelweiss AO (INCI: Leontopodium Alpinum Flower/Leaf Extract), an organic certified skin care ingredient offering effective skin barrier protection.
For more information, visit the DSM website.
1. Source: Pubmed research