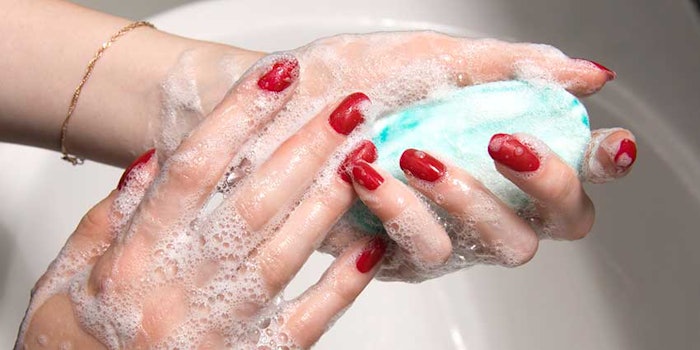 Newly collected data suggests that women exposed to triclosan—an antimicrobial agent—are more likely to develop osteoporosis. 
Used in applications including soaps, hand sanitizers, toothpaste and mouthwash, triclosan is not new to controversy. The ingredient has been on the U.S. Food and Drug Administration's radar since 2016, and has lately been banned in over-the-counter hand sanitizers. The new research, published in the Endocrine Society's Journal of Clinical Endocrinology & Metabolism, may support additional regulatory action over the ingredient.
Data collected from 1,848 women were analyzed to determine what link there may be between triclosan and bone health; information came from women aged ≥ 20 years based on the 2005-2010 National Health and Nutrition Examination Survey, and was not limited to the effects of triclosan in personal care. It was found that those with higher levels of triclosan in their urine were more likely to suffer bone issues, especially in postmenopausal women.
The study's authors note, "little is known about the relationship between [triclosan] and human bone health," and that future research is needed to validate findings.
For the full study, please visit the Journal of Clinical Endocrinology & Metabolism.