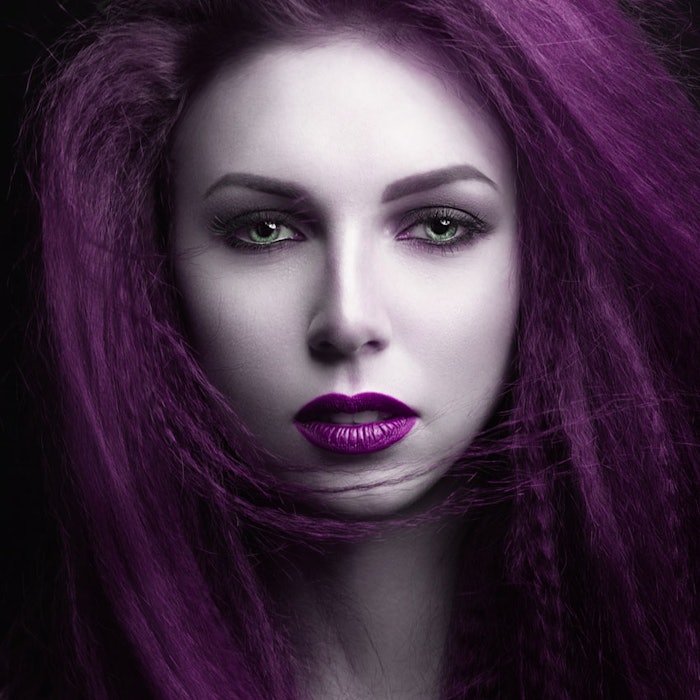 Where do you draw the line between the "living" and "dead" components of hair? How might the two cross-talk? And what relevance could this have for consumer hair products?
Researchers considered these concepts during the Textile Research Institute (TRI)-Princeton's 8th International Conference on Applied Hair Science. Held in Red Bank, NJ, the event drew together nearly 150 of some of the greatest minds in hair research. The morning session of day one, sponsored by Church & Dwight, took a deep dive into hair biology to explore the divide between living follicle and dead hair fiber; and what benefits the former might lend to the latter.
'Brain Dead' Cells
Mike Davis, principal scientist of Procter & Gamble, drew the line between living and dead hair at the point where proliferation ceases and cell nuclei are ejected, leaving mitochondrial components behind to migrate into hair synthesis. "At this point, without the nuclei, cells are basically brain dead," he explained. His presentation focused on sequential organelle destruction during the living-dead transition of keratinocytes in the hair shaft.
But what of the remaining mitochondrial components? Mitophagy, a natural component of autophagy, kicks in to remove these remnants and make room for keratinization. Interestingly, Davis added this autophagy process has been shown to be an important part of maintaining cultured hair follicles.
Expending Energy
Thomas Dawson, Jr., Ph.D., senior principal investigator of the Agency for Science, Technology and Research (A*STAR) in Singapore, challenged attendees: "How can we create a synergy between the living and dead part of hair to give consumers the best results? We manipulate the living to improve the dead."
His work examined metabolic processes in the hair follicle and the amount of energy cells use to produce hair. "The body spends 672 kJ per gram of hair created," he explained and demonstrated through dual photon microscopy tracking the movement of energy through four main steps in hair production: 1) proliferation, 2) migration, 3) generation/synthesis and 4) keratinization. For those in the audience, he observed that step 4 is where hair science translates from a biologist's role to a chemist's.
Dawson's proposal was to consider providing cells with more energy to lead to greater hair proliferation. Although he also cautioned that boosting energy, i.e. mitochondria activity, would increase the production of reactive oxygen species, so this would be an added consideration.
"We need to move away from the 'Live Hair Club' or 'Dead Hair Club' and think differently," he said, referring to the divided opinions on hair's status. "We should focus on how to make more hair. Studies have come out focused on increasing hair diameter. But all people really care about is whether they see their scalp."
Living Meets Dead
Marta Bertolini, Ph.D., of the Monasterium Laboratory GMBH Germany presented a keynote in the morning session, also on bridging the divide between dead hair and live follicle. Her observations provided insight for examples where the living and dead components of hair seem to cross-talk, and how this could benefit dead hair in the long term.
First, she shared findings such as how dysregulation of the insulin pathway affects fiber properties, including weight and diameter; how interference with the BMP and Wnt pathways impacts hair quality; and how biotin supplements have been shown to improve wool fiber quality.
She then stimulated the audience with a recent finding related to hair growth. "Research has shown there is an active that maintains the anagen stage in vivo. Any guesses as to what it is?" After a silent pause, she answered: "Caffeine. In fact, caffeine-based shampoo has been shown to increase hair shaft weight and stiffness." These results were unexpected and judging by reactions, the audience was intrigued.
Rounding out the alive vs. dead hair discussion, Bertolini pressed that, since evidence is showing connections between the living hair follicle and dead hair, "Could we not find a way to connect them? It will take a team effort and the time is now," she said.