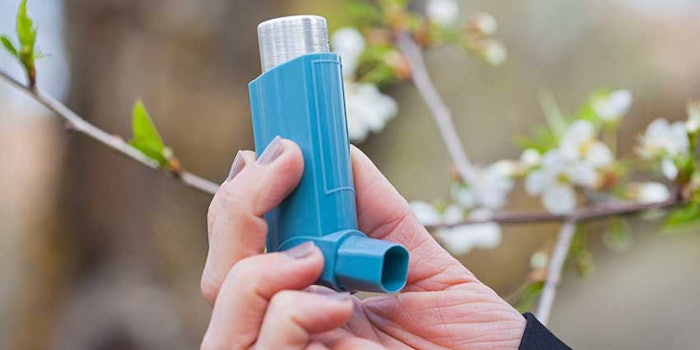 For the relationship between childhood eczema and asthma, prevention is key. Recent research published in the Journal of Investigative Dermatology examined the link between childhood atopic dermatitis (AD, a form of eczema) and the development of asthma later in life, also known as atopic march.
According to the American Academy of Dermatology, eczema is especially prevalent in children—90% of sufferers develop it before age 5, and approximately 10–20% of U.S. children age 10 and younger develop the condition.
For the study, researchers created a mouse model to examine the connection between the two immune-related conditions. Mice were exposed to house dust mites to simulate AD before receiving an anti-inflammatory topical treatment that included glucocorticoid receptors (a class of steroid hormones).
According to Julie Deckers, Ph.D., one of the study's authors, the treatment was able to address the effects of AD, but could not prevent the asthmatic reaction in the subjects' lungs. However, it was effective in counteracting part of the immune response in the lungs, and may be a "potent remedy against allergic skin inflammation and the aggravation of atopic march."
"These results have given us a deeper understanding of the complexity of the atopic march," said Deckers.
Researchers plan to continue investigating the immune mechanism that progresses between childhood AD and asthma, and to develop clinical trials with human subjects.