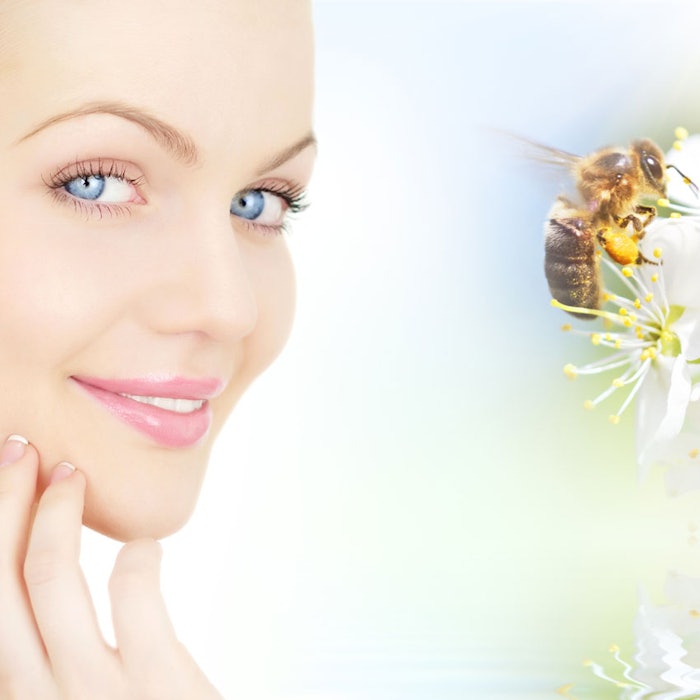 Researchers from the University of São Paulo have published a new study related to the effects of beeswax-based nanoparticles (BNs) on compromised skin. 
According to the article abstract, lipid-based nanoparticles can treat and prevent skin disorders related to damaged barrier functioning. In relation, beeswax was deemed a favorable candidate to produce nanosystems for skin care and topical dermatological products.
In this study, BNs were prepared using a hot melt microemulsion technique and incorporated into a gel-cream formulation. This formulation was tested for its stability and effects on both stratum corneum water content (SCWC) and transepidermal water loss (TEWL).
Optimized BN formulations were stable for 28 days at different temperatures. Furthermore, the formulas simultaneously decreased the TEWL and increased the SCWC values in skin after 28 days of treatment.
This isn't the first time we've heard buzz about bees and their related ingredients. Last year, Cosmetics & Toiletries reported on the epigenetic benefits of royal jelly for skin rejuvenation. And last month, Skin Inc. published an article on the benefits of honey and bee venom. It's probably safe to say it won't be the last time we're "stung" by its surprising benefits.