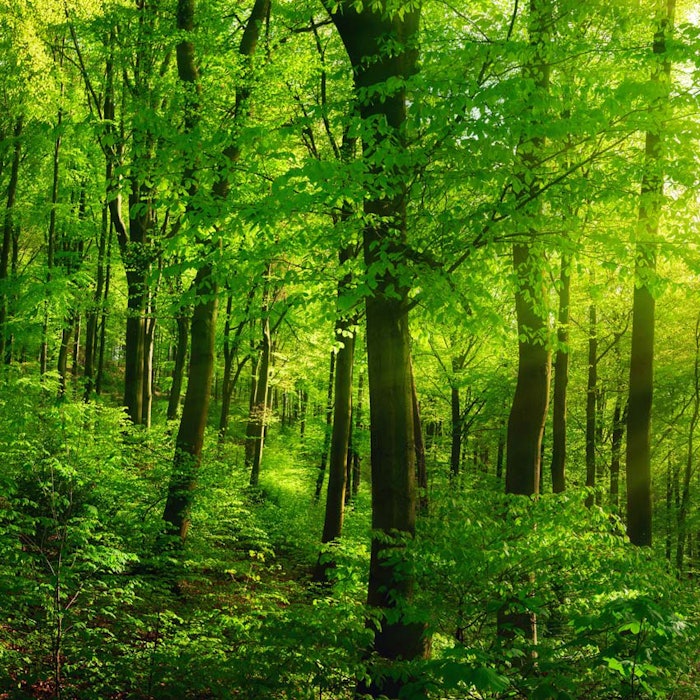 Research from the Université de Reims, France, University of Athens and Soliance-Givaudan, published earlier this year in Planta Medica, examined the residues of 30 extracts from 10 barks of deciduous and coniferous tree species for their potential dermocosmetic use. 
According to the article abstract, extracts were obtained from Fagus sylvatica, Quercus robur, Alnus glutinosa, Prunus avium, Acer pseudoplatanus, Fraxinus excelsior, Populus robusta, Larix decidua, Picea abies and Populus tremula. After three solid/liquid extractions with n-heptane, methanol and methanol/water, the extracts were examined for radical-scavenging capacity; elastase, collagenase and tyrosinase inhibition; and antibacterial activity against Gram-positive Staphylococcus aureus. 
The results showed Q. robur, A. glutinosa, L. decidua and P. abies exhibited high activities on most bioassays, suggesting their potential for dermocosmetic applications. Furthermore, the extracts were produced via forestry activities, representing a sustainable source of biologically active, high value-added secondary metabolites.
Editor's note: Learn more about sustainable innovation at the new 2017 in-cosmetics "Sustainability Corner," sponsored by Cosmetics & Toiletries and Global Cosmetic Industry.