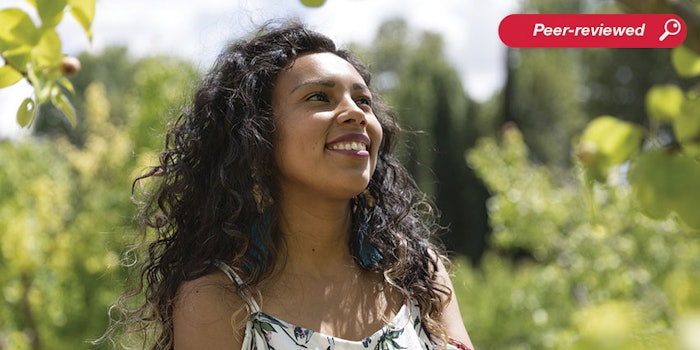 Read the full article in the June 2021 digital edition. . .
Global demand for natural ingredients and cosmetics has raised interest in exploring materials from a variety of biodiversities. Considering their beauty benefits,1 these naturally sourced ingredients can support the development of innovative and environmentally sustainable products while also affording an opportunity to support social progress by benefiting the communities in these environments. The biodiversity of Colombia provides one such opportunity.
Although the country is rich in a wide variety of plant species, these have not been explored fully. In fact, many are largely unknown. This is the case for the Lecythis minor species. Commonly called "olla de mono" ("monkey pot"), this plant is part of the Colombian Caribbean biodiversity located in the lower basin of the Magdalena River. The fruits of the plant are known as Magdalena River nuts or paradise nuts.
Thanks to the composition of the soil, geographical location and geological conditions, paradise nuts contain uniquely high concentrations of natural selenium, which provide antioxidant benefits for use in nutritionals.2, 3 Furthermore, the nut oil is rich in unsaturated fatty chains, typically close to 70% (see Table 1), and its content of omegas and vitamin E give it additional antioxidant and moisturizing properties for skin and hair care.4
The present article explores this natural ingredient for cosmetic applications. First, a background is given on the plant, how it is processed to create a cosmetic oil, and verification of its non-sensitizing nature. The oil is then tested for anti-aging and firming benefits and effects on elasticity in skin. Sensorial benefits are assessed in hair, and the nut oil is then incorporated into test formulas to assess its stability in products. Finally, the positive effects of its sourcing from local Colombian communities are described in brief.
Lecythis Minor Extract, Processing and Safety
The L. minor (paradise nut) tree grows naturally in tropical areas and can reach a height of 25 meters (~82 feet). It thrives in soils with a high content of selenium and other nutrients. To source the material from which the current cosmetic ingredient was derived, three initial steps were taken: locating the trees; characterizing the selenium content in the fruits (for up-cycling into nutritionals); and identifying surrounding communities that developed in this environment. For this project, more than 200 farmers interacted in 12 areas along the Magdalena River. Five towns were identified; these are specified later in the paper.
L. minor fruits are housed in a pod shaped like a "woody pot," the "lid" of which is detached when it reaches maturity. Each pot contains between 10 to 17 nuts (see Figure 1).5 The flowering stage begins during the rainy season (between June and July) and the fruit ripening process takes between 6 and 8 months, depending on the end of the season. Harvesting is carried out between 12 and 18 months during the productive season. The fruits are hand-selected and peeled by a group of 55 women.
Before this project, these wild trees were being deforested and the ecosystem was razed. Furthermore, the lands where these trees grow, on the banks of the Magdalena River, are arid and not suitable for planting. With the collection of this seed, the environment and ecosystem around this species is protected and the farmers are provided an alternative source of income.
Importantly, due to high selenium content, unprocessed paradise nuts cannot be ingested. However, at the concentrations present in topically applied oil (< 2 ppm), the oil is safe for skin and hair, as will be shown later. The nuts are cold pressed to extract a 100% natural virgin oil that maintains the nut's characteristicsa for the benefit of cosmetics and personal care products. In addition, the organic solid residue left after extraction retains selenium and can be up-cycled and processed to provide a natural source for application in nutritionals.
The resulting paradise nut oil is light and slightly yellow with high transparency. Third-party testing has confirmed the nut oil produces no dermal sensitivity and is non-irritatingb (data not shown). Physicochemical analysis of the oil for heavy metals shows no naturally occurring chromium, lead, arsenic or mercury. Microbiological and RT-PCR allergen analysis for the fruit also confirmed its safety, meeting the international requirements for extra virgin oil.
Moisturizing and Anti-aging Properties
Previous studies have shown that natural vegetable oils are capable of preventing water loss from skin.6-8 One in particular8 explains the action of natural oils to help repair the skin barrier by replenishing intracellular lipids, creating an occlusive seal, improving SC hydration, reducing inflammation and reducing microbes.
Paradise nut oil has previously been shown to form a protective film on the epidermis, preventing moisture evaporation and reducing transepidermal water loss (TEWL).7 This is due to its lipid content and high percentage of unsaturated fatty chains, which impart a barrier and help to maintain and restore the homeostasis of skin. This, in turn, delays skin aging both by preventing the diffusion of water-soluble substances and the loss of skin's natural moisturizing factor (NMF).1
Considering this capability for lasting hydration, the nut oil also was tested by a third partyc for anti-aging effects in a panel of 20 female subjects ages 35-63 (average = 48.8 yr); tests were performed in May/June 2018. The subjects refrained from using topical products on the test areas for seven days prior to the study. After instruction, subjects applied ~2 mg/cm2 of a pure oil twice daily, morning and evening, in a manner corresponding with normal use. Application sites on the inner forearms were clearly defined and randomly assigned; crow's feet regions were randomized by side. Measurements were made of the inner forearms for skin firmness and elasticity measurementsd, and the crow's feet regions for wrinkle depth assessmentse initially and at days 14 and 28, 8-12 hours following the last treatment.
. . .Read more in the June 2021 digital edition. . .
References
Ayala, M.E., Díaz, J.P., Mier, H.J. and Fernández, J.F. (2018). Análisis de Competitividad Internacional del Sector de Cosméticos e Ingredientes Naturales. Available (in Spanish) at: https://bit.ly/33y01m4
a Magnutse Sense Oil (INCI: Lecythis Minor Seed Oil) is a product of Protécnica Ingeniería.
b Laboratoire Bio-HC
c Derma Consult Concept GmbH
d Cutometer MPA 580, Courage & Khazaka GmbH
e PRIMOS 5.7 high-res, GFMesstechnik GmbH