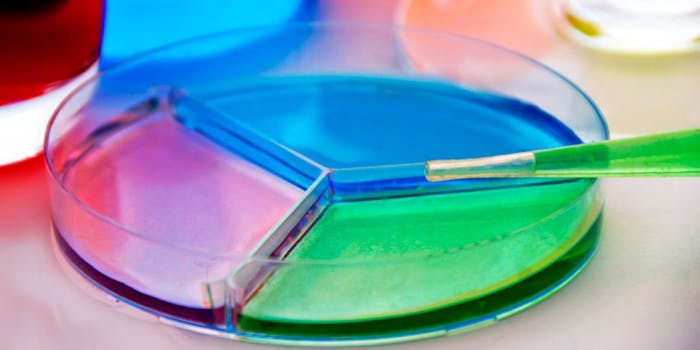 Today's personal care and cosmetic industry faces a combination of challenges as it seeks to maintain the integrity and safety of its products and respond to market trends and consumer opinions regarding preservatives. As the effects of preservatives are largely preventive, i.e., of microbial growth and product degradation, it is easy for consumers and others who do not see or appreciate their benefits to dismiss preservatives as unnecessary or potentially harmful. At R&D's forefront is the ongoing scientific evaluation of preservatives and the need to communicate their safety and ability to protect products from microbial growth—in support of their continued use. In this second in a series of articles, the authors review phenoxyethanol, a commonly used preservative in personal care products and cosmetics; the first article, "The Importance of Formaldehyde-Donor Preservatives in Personal Care Products," was published in July 2013.
Antimicrobial Efficacy and Formulation Considerations
The ingredient 2-phenoxyethanol (phenoxyethanol) is well-known for its antimicrobial efficacy against a range of microorganisms, and it is particularly effective against Gram-negative microorganisms such as Pseudomonas species.1, 2 It is used as a preservative in both leave-on and rinse-off personal care products.2 Introduced in the 1950s,1 it has had a long history of safe use as a cosmetic preservative. In recent years, the use of phenoxyethanol has expanded2 due to its low sensitization potential and global approval. Although the phenoxyethanol used in personal care is typically synthetic, it does occur naturally in green tea.3 The natural form has been employed to preserve "natural" personal care products. In addition to its function as a preservative, phenoxyethanol is used as a solvent for low water-soluble cosmetic ingredients such as fragrances3 and other preservative actives.
A member of the glycol ether family, phenoxyethanol (see Figure 1) is the product of the reaction of ethylene oxide with phenol.4 It is a free-flowing liquid and light in color, with a mild rose odor.5, 6 Cosmetic grades are of high purity and do not impart free phenol, odor or color to the final formulation. A high purity grade of this preservative is recommended to avoid odor issues, especially in personal care wipes.
Phenoxyethanol is compatible with most cosmetic raw materials used in rinse-off and leave-on products. Its thermal stability7 (up to 85°C) facilitates viability through numerous manufacturing processes and use in a broad range of products types. It has functional activity and efficacy at a pH range of 3 to 10,7 and is typically well-dispersed throughout a formulation,8 although changes in viscosity have been observed in some formulations, depending on the thickening mechanism and use level.9
Human Safety
The safety profile of 2-phenoxyethanol has been extensively investigated in pre-clinical studies assessing the endpoints of acute and repeated dose toxicity, genotoxicity, reproductive toxicity, developmental toxicity, dermal irritation and sensitization, skin penetration and toxicokinetics. Clinical studies have evaluated its potential for irritation, sensitization and phototoxicity.
In 1990, phenoxyethanol was reviewed by the Cosmetic Ingredient Review (CIR) Expert Panel in the United States. Phenoxyethanol was shown to be neither a primary nor a cumulative skin irritant and demonstrated to not be a sensitizer and or phototoxic. Both in vitro and in vivo test data showed phenoxyethanol was not genotoxic, and it was not of concern for systemic toxicity. Phenoxyethanol was therefore concluded to be "safe as a cosmetic ingredient in the present practices of use and concentration," generally < 1%.10
In 2007, the CIR Expert Panel reviewed studies that had become available since its initial review, along with updated information on use. The panel reconfirmed that phenoxyethanol is safe in the present practices of use and concentration (< 1%), and did not reopen the safety assessment. Among the new data presented were clinical patch-test results from a study conducted by the North American Contact Dermatitis Group on patients with skin disorders showing a very low frequency, 0.2%, of positive allergic responses to phenoxyethanol at 1%.11, 12
The extensive data on phenoxyethanol is reported and summarized in the REACH database at echa.europa.eu. Included are unpublished studies conducted according to Organization for Economic Cooperation and Development Guidelines and under Good Laboratory Practice conditions—including in vitro and in vivo genetic toxicity studies, a guinea pig maximization test, a 90-day subchronic toxicity study and a prenatal developmental toxicity study. The results are consistent with the CIR conclusion that phenoxyethanol is not genotoxic, has a low risk of dermal sensitization and is not of concern for systemic toxicity, including developmental toxicity.
Phenoxyethanol is also approved by the European Commission for use in cosmetics at concentrations up to 1%.13 A review of phenoxyethanol was conducted in 2011 by the Agence Nationale de Sécurité du Médicament et des Produits de Santé in France.14 This report concluded that phenoxyethanol should be limited to 0.4% in products intended for children under three and prohibited in products intended for the diaper area. However, the risk assessment was not conducted according to the Notes of Guidance issued by the European Union's Scientific Committee on Consumer Safety (SCCS).15 In October 2013, the European Commission issued a public call for relevant scientific information on phenoxyethanol safety,16 and a mandate for SCCS review is expected in the near future. A comprehensive dossier was submitted to the SCCS in December 2013 to support the use of phenoxyethanol in all categories of personal care products, including products for children under three, at levels up to 1%.
In addition to the acceptable safety profile of 1% phenoxyethanol in cosmetic products, the health benefits the ingredient provides to consumers by protecting products against potentially harmful microbial growth is an important safety consideration.
Environmental Safety
Phenoxyethanol has been shown to be readily biodegradable, and will biodegrade in wastewater treatment plants as well as other water and soil environments. Data indicates the compound tends to remain in the aqueous environment with a minimal tendency to adsorb to activated sludge, soil or sediment. The potential for phenoxyethanol to bioconcentrate in aquatic organisms or accumulate in the food chain is negligible. Results from standard ecotoxicity studies in fish, invertebrates and algae report acute LC50/EC50 values > 100 mg/L, which are consistent with a description of being nontoxic to aquatic organisms based on U.S. EPA classification criteria.17, 18
Phenoxyethanol Use
As noted, phenoxyethanol has effective antimicrobial activity against a variety of microorganisms including Gram-negative bacteria, which are frequently cited by the U.S. Food and Drug Administration in cosmetic product recalls.19 In order to protect against fungi and other microorganisms that may be introduced into products during consumer use, phenoxyethanol is frequently combined with other preservative compounds; e.g., isothiazolinones, organic acids and parahydroxybenzoic acids. Typical concentrations of phenoxyethanol in personal care product formulations range from 0.3% to 1%, depending on final formulation requirements.
Phenoxyethanol and combinations of phenoxyethanol with other preservative compounds are commonly used in personal care wash products—including shampoos, hair conditioners and hair tonics, wipes, sun care and moisturizing products, blushes, eye shadows and mascaras. In addition, it is commonly used in fragrances as a fixative agent to enhance fragrance retention.
Conclusions
In summary, phenoxyethanol is safe and effective at the designated levels in personal care products and cosmetics. It has a long history of effective preservation of these products, and its safety has been extensively documented both in terms of effects on human health and the environment. These characteristics, together with its formulation properties, underscore the need to retain phenoxyethanol in the palette of preservatives used in personal care products and cosmetics.
Acknowledgments: The authors would like to thank the Personal Care Products Council Microbiology Committee and the Cosmetics Europe Microbiology and Ingredients Committees for their assistance in the preparation of this article.
References
JJ Kabara, Cosmetic and Drug Preservation, Marcel Dekker, New York (1984) p 84

DC Steinberg, Preservatives for Cosmetics, 3rd ed, Allured Business Media, Carol Stream, IL USA (2012) p 5

W Paulus, ed, Directory of Microbicides for the Protection of Materials–A Handbook, Springer Verlag, New York (2005)

Ibid Ref 2, p 51

Ibid Ref 1, p 83

DS Orth, Handbook of Cosmetic Microbiology, Marcel Dekker, New York (1993) p 97

Ibid Ref 2, p 52

Ibid Ref 1, p 82

Ibid Ref 1, p 106

Cosmetic Ingredient Review, Final report on the safety assessment of phenoxyethanol, J Am Coll Toxicol 9(2) 259-277 (1990)

FA Andersen, Annual Review of Cosmetic Ingredient Safety Assessments: 2007-2010, Int J Toxicol 20 (supp. 2) 73S–127S (2011)

MD Pratt et al, North American Contact Dermatitis Group, Patch-test results, 2001-2002 study period, Dermatitis 15 176-83 (2004)

European Commission, Cosmetics Directive, Annex V, available at ec.europa.eu/consumers/cosmetics/cosing/index.cfm?fuseaction=search.results&annex_v2=V&search (Accessed Mar 26, 2014)
ANSM/ FEBEA, Risk assessment on the use of phenoxyethanol in cosmetic products (2011), available at ansm.sante.fr/var/ansm_site/storage/original/application/0b46fedc079e8bb174a40b7b6f16d04c.pdf (Accessed Mar 26, 2014)
Scientific Committee on Consumer Safety (SCCS), The SCC's notes of guidance for the testing of cosmetic substances and their safety evaluation–8th revision (2012), available at ec.europa.eu/health/scientific_committees/consumer_safety/docs/sccs_s_006.pdf (Accessed Mar 26, 2014)
Call for data on ingredients, available at ec.europa.eu/consumers/sectors/cosmetics/files/pdf/cfd_phenoxy_en.pdf (Accessed Mar 26, 2014)

PH Howard, Handbook of Environmental Fate and Exposure Data for Organic Chemicals, vol 5, CRC Press, Boca Raton, FL USA (1997) pp 498-99

OECD SIDS, Ethylene Glycol Phenyl Ether, UNEP Publications (2004), available at www.chem.unep.ch/irptc/sids/OECDSIDS/122996.pdf (Accessed Mar 26, 2014)
S Sutton and L Jiminez, A Review of reported recalls involving microbiological control 2004-2011 with emphasis on FDA considerations of "objectionable organisms," available at microbiologynetwork.com/content/file/APR_Jan2012_A-Review-of-Reported-Recalls-Involving-Microbiological-Control-2004-2011-with-Emphasis-on-FDA-Considerations-of-Objectionable-Organisms.pdf (Accessed Mar 26, 2014)