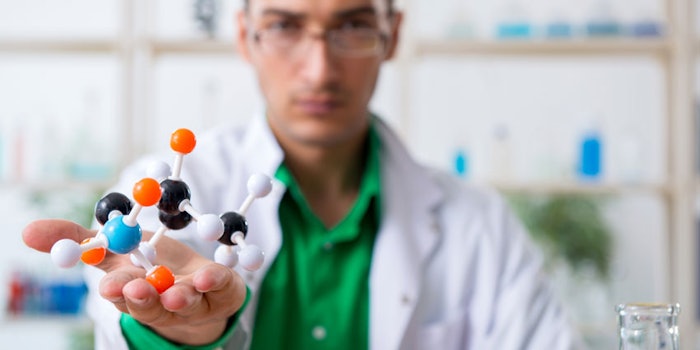 New INCI nomenclature has been introduced for methicone and dimethicone polymers containing PEG and PPG.
Whereas in the past, dimethicone products having the same number of PEG and PPG were classified the same, the new approach considers their arrangement. Therefore, in this installment of "Comparatively Speaking," Tony O'Lenick explores the difference in INCI names between PEG/PPG dimethicone in which: 1) the PEG/PPG is random; 2) the PEG and PPG are present in specific blocks, and 3) the PEG and PPG groups are on different silicone atoms.
Old Nomenclature
INCI: PEG/PPG 10/8 Dimethicone. Here, R is a mixture of PEG 10  and PPG 8, which could be random or block:
Scenario 1. PPG is first in the chain, followed by PEG groups at the end. INCI: PPG 10/PEG 8 Dimethicone (if a is 1 or greater), or PPG 10/PEG 8 Methicone (if a is 0):
INCI: PEG 8 PPG 10 Dimethicone (If a is 1 or greater), or PEG 8 PPG 10 Methicone (If a is 0).
In U.S. Patent 8,153,106, Lott et al. shows there are differences in product functionality with the given type of polymer chosen. Recalling that PEG is more water-soluble than PPG, hydrophobicity can be increased while having a minimal impact on the polarity.
See Related: In Light of Exposure, Understanding Avobenzone Part I, Characterization
Lott teaches: Another aspect of the present invention is to provide a series of products differing in polarity that provide the desired improvements in the shifting of both the wavelength and the shifting of the percentage of the absorbance at the higher wavelength. This results in synergistic products that interact with avobenzone, providing the desired effects upon sunscreening properties and also allowing for the preparation of synergistic blends with avobenzone that range from oil-soluble to water-soluble. This aspect is a very unappreciated advantage since it allows the formulator to make products that range from alcohol-based sunscreens to oil-based sunscreens, and even hydroalcoholic products that are easy to use and not flammable.