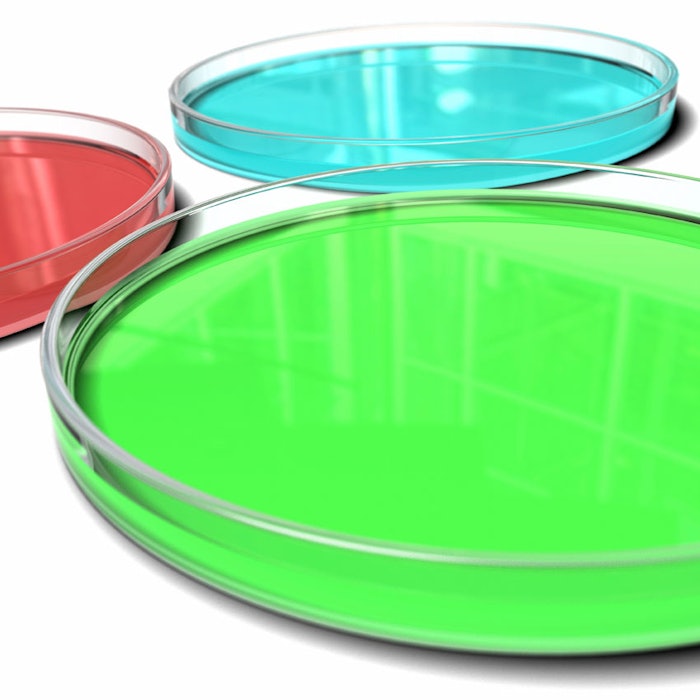 Patent Picks are chosen by the editors from publicly available sources. Today's patent relates to a non-aqueous, eco-friendly antimicrobial composition.
Non-aqueous, eco-friendly tropolone, 1,3-propanediol and/or sorbitan caprylate antimicrobial
U.S. Patent 9226882
Publication date: Jan. 5, 2016
Assignee: ISP Investments Inc.
This patent describes an eco-friendly, non-aqueous and stable antimicrobial solution including 0.1% to 20.0% w/w tropolone and 80.0% to 99.9% w/w bio-derived 1,3-propanediol and/or bio-derived sorbitan caprylate. Also disclosed are a process for preparing and a method of using the composition.
According to the inventors, this composition is stable for at least two years at room temperature and can be employed in cosmetics, toiletries, personal care, household and cleaning applications, food, beverages, enzyme formulations, feminine care, foot care, pet care, paints, coatings and more.
While the antimicrobial activity of tropolone and tropolone derivatives are known, the present studies of synergistically intensified activity against antibacterial and antifungal strains due to the combination of tropolone with 1,3-propanediol and/or sorbitan caprylate have not previously been reported.
Patent accessed Jan. 5, 2016