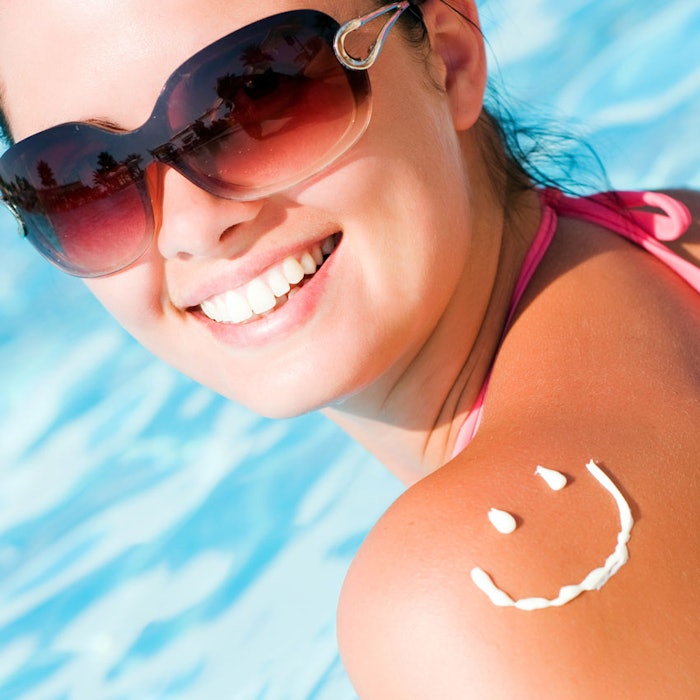 Patent Picks are chosen by the editors from publicly available sources. Today's highlight relates to silicone polymers containing photostabilizers that enhance the stability of sunscreens especially in the UVA region.
Silicone polymers containing UV-photostabilizing groups
U.S. Patent 9228062
Publication date: Jan. 5, 2016
Assignee: Surfatech Corp.
This invention relates to a series of silicone-based polymers that contain photostabilizers. These multifunctional additives not only stabilize sunscreen actives, they also provide high-level UV protection in a cosmetically elegant base.
According to the inventors, the compounds are made by reacting a benzotriazole compound and a methyl ester silicone compound, and form a series of silicone polymers containing two specific benzotriazole UV-photostabilizing moieties.
Patent accessed on Jan. 5, 2015.